Our Primary Doc Offers Health Sharing Plans and Access to Direct Primary Care Physicians in Orlando, FL
Our Primary Doc, a health-oriented platform, offers people an alternative to health insurance through stable medical cost and health sharing plans in Orlando, FL.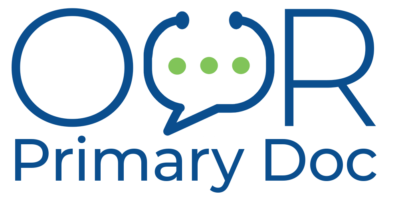 Press Release (ePRNews.com) - United States - Jun 28, 2021 - Our Primary Doc specializes in providing healthcare solutions such as medical cost-sharing plans, direct primary care, telehealth, and life care. Their services are also offered at an affordable monthly fee. Through their medical cost-sharing plans solutions, they help health-conscious individuals with handling huge healthcare expenses. Our Primary Doc provides member support programs such as wellness programs for emotional, financial, social, and mental health assistance. In addition, their dedicated concierge team assist members in finding quality care at the fairest price, alongside specialists in their area for their health concerns.
In response to a query, Our Primary Doc's spokesperson commented, "As a committed healthcare concept, Our Primary Doc links a community of people who care about their health together; providing them easy accessibility to quality healthcare via local practitioners, technology, as well as an advanced medical cost-sharing approach. Also, our members are at liberty to select their providers, and upon pre-approval, they are also allowed to explore alternative medicine. For travelers, you don't need to worry, as members of our community are eligible to submit their medical bills for sharing of your location, in any part of the United States, and also in other countries."
With the healthcare solutions offered by Our Primary Doc, people can easily make payments for both their personal and family medical bills, as they have an affordable health sharing plan for both hospital care and serious illnesses. Interested individuals are also allowed to take part in their medical cost-sharing approach at any period within a year. Some of the advantages of the medical cost sharing approach include: members will be able to concentrate on their health recovery without having to be anxious about their medical expenses, membership fee or charge for the medical cost sharing approach involves a 3-tier Initial Unshareable Amount (IUA), which includes $1,000, $2,500, and $5,000. Thus, at Our Primary Doc, their health sharing plans compared to having health insurance, prove to be more effective in handling medical bills.
The spokesperson further said, "Our direct primary care physicians are capable of handling 90% of our members' healthcare matters with no additional consultation charge. Being a part of our medical cost sharing plans helps lowers the cost of health care needs, as all members are provided with the necessary information and tools to make intelligent and appropriate choices. Suppose our members needs a service that surpasses those offered by the OPD primary care provider. In that case, the member will be liable for the costs up until their chosen Initial Unshareable Amount. Once their IUA is met, the medical bills associated with that particular need become sharable 100% by the community."
At Our Primary Doc, agents are committed to helping people finding their best health plans. Their care team is readily available to assist members in achieving stable health, provide healthcare management, and prevention of certain diseases. Moreover, Our Primary Doc is also open to giving people virtual and real-time counseling, which helps manage traumas and mental health issues. Therefore, people who are in search of an ideal alternative to health insurance in Orlando FL can consider reaching out to Our Primary Doc.
About Our Primary Doc:
Our Primary Doc offers a wide range of health care solutions such as direct primary care and medical cost-sharing plans. They provide their members with easy access to direct primary care physicians who offer a broad spectrum of healthcare services such as cryotherapy, EKG, hospital care coordination, joint injections, lacerations, pregnancy tests, among others.
Contact Information:
Our Primary Doc
Phone: (407) 270 3191
Email: info@ourprimarydoc.com
Website: https://www.ourprimarydoc.com/
Source :
Our Primary Doc