Ozo2 Eco Cleaners Adds New Store Bringing A Breath Of Fresh Air To Boca Raton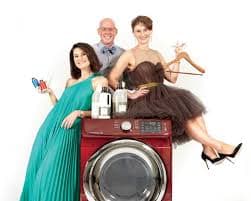 Press Release (ePRNews.com) - BOCA RATON, Fla. - Apr 15, 2017 - OZO2 Eco Cleaners, the revolutionary dry cleaner of the Palm Beaches is bringing its fine garment care services to Boca Raton. The new location at 253 North Federal Highway is conveniently located across from South end of Mizner Park and will provide specialized care for designer and high-end clothing as well as continued green cleaning practices. The Boca location will also include tailoring services, an eco-store, laundry basket (wash & fold), deluxe linen services, hand pressing, and dry cleaning for household items including curtains and comforters.
With a recognized need to offer cleaning services for fashion apparel, as well as green textile cleaning methods, OZO2 carefully processes garments though their designer label division where additional care and inspection take place. Says owner Jurate Nume, "Our clients' designer, high fashion, and specialty pieces deserve a true quality dry cleaner that they can trust. We think it's important that a dry cleaner has the courage to stand behind its product – without exception. And OZO2 does just that…every single day. After 4 years of operating in Palm Beach, we decided to extend our services further south and feel confident that the Boca Raton clientele will appreciate our approach to their garment care needs. "
OZO2 services include free pick-up and delivery to offices, retail stores, and homes located throughout Boca Raton, Palm Beach, West Palm Beach and Jupiter, andoffer each new customer their own, eco-friendly valet bag for returning orders. In addition, OZO2 eco-stores are known for the special range of products that are packaged beautifully and allow the customers to extend the benefits of eco-friendly products into their homes. These decadent yet very reasonably priced goodies are reflective of environmentally sound household essentials and are one of the many differentiations of OZO2's extraordinary dry cleaning service. With the Boca Raton location adjacent to Mizner Park on North Federal Highway, customers that prefer drop-off and pick-up have easy access in a convenient location with easy parking for in and out service between the hours of 8:00 AM – 6:00 PM Monday through Friday and Saturdays from 9:00 AM – 3:00 PM.
"With the environment as our number one priority, we were among the first eco dry cleaners to launch in the United States and have had great success in the Palm Beach market since opening our first stores in 2012," says Nume. "We wanted to break away from the trends of a stagnant industry and formulated the OZO2 Eco Cleaning system with cutting-edge technology and sustainable practices from the ground up. The result – OZO2's system is gentle to our health, gentle to our planet and gentle to fine clothing."
Says Managing Director, Irina Rothenberg, "It's time to look at dry cleaning differently. We know we can compete with our utmost focus on fashion, truly green process, our prices, and exemplary customer service. OZO2 is where fashion finds its spa!"
OZO2 has easy on line account activation as well as the ability to call for services. To create an on-line pick up and delivery account, please visit: www.ozo2usa.com or to set up service by phone, please call 561.290.0721.
Source :
OZO2 Eco Cleaners