PageCorp Group offers comprehensive tax services for foreign firms in Cyprus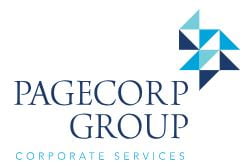 Press Release (ePRNews.com) - Limassol, Cyprus - Jan 31, 2019 - With Cyprus offering some of the lowest tax breaks and advantages in the EU, PageCorp Group is offering foreign firms fantastic opportunities to set up in the country.
Standing at crossroads of Europe, Africa and Asia, Cyprus offers fantastic benefits for companies looking to relocate there. That's where the PageCorpGroup comes in.
With 20 years experience, Pagecorp is a leading provider of global corporate, administration, secretarial and other services based in Limassol, Cyprus's second biggest city.
Pagecorp Group assists major organisations, start-ups and entrepreneurs wishing to establish their business in the low tax, transparent and regulated environment of Cyprus.
Through a complete range of professional services, personalised to every business need, the objective is to reduce clients' operational costs significantly. One of the most popular services is setting up Cyprus-based companies.
Pagecorp Group says Cyprus companies are considered as Cyprus tax residents when the management and control are exercised in Cyprus, and they enjoy a flat corporate tax rate of 12.5 per cent, one of the lowest in EU.
The Cyprus company formation procedure is flexible, straightforward and swift, while company registration can be done electronically and completed within a few working days.
PageCorp Group cites other advantages including no restrictions on nationality or residence of shareholders; full tax exemption on dividend income received from overseas participation and no withholding tax on dividends to non-residents.
Cyprus also offers unilateral tax credits, notional interest deduction on new capital, full exemption from tax on the disposal of shares and titles as well as a broad network of double tax treaties with more than 50 jurisdictions.
PageCorp added there is no minimum capital requirement in relation to private Cyprus companies and Cyprus Companies' Law allows re-domiciliation of foreign entities in Cyprus.
"We are always willing to serve any business and operational needs of clients. Our comprehensive corporate services and customised solutions are offered with efficiency and professionalism to businesses and entrepreneurs from around the world," said a spokesperson for PageCorp Group.
"Pagecorp Group is also the 'one-stop shop' for assisting foreign investors in obtaining an EU passport through the Cyprus Citizenship by Investment Programmes."
For more details about the services offered by PageCorp Group, contact them on +357 25 878866 or view their website: http://www.pagecorpgroup.com