Paul Schulz Named President of Max Weiss Company
New company leader brings three decades' experience in the metal bending, forming and fabricating industry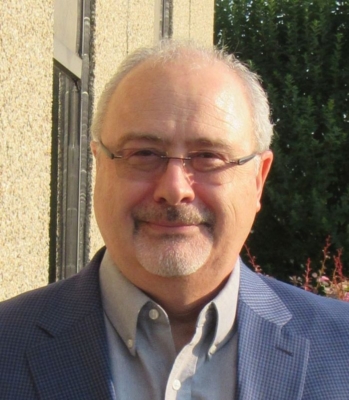 Press Release (ePRNews.com) - MILWAUKEE - Aug 14, 2017 - Paul Schulz has been named President of Max Weiss Company, the region's leader in custom metal bending, forming and fabricating.
Schulz, who has three decades' experience in the metal rolling/shaping industry, joined Max Weiss Company in 2006 as Vice-President and Chief Financial Officer. He added Chief Operating Officer to his responsibilities in March, before being named President.
"I'm honored and thrilled to lead an organization of such tremendously talented and dedicated people, who work every day to uphold the seven-decade legacy of customer service and product quality that Max Weiss Company represents," Schulz said.
"My vision is to continue to create positive customer outcomes through our knowledgeable account managers, improve our speed to market by investing in the latest rolled/formed technology, and expand services offered beyond our traditional markets."
Schulz is a graduate of the University of South Dakota, where he earned B.S. degrees in accounting and finance. He entered the metal forming and fabricating industry as Vice-President of Finance with Taber Bushnell Inc., Minneapolis, and served as Controller at Mechanical Industries LLC, Milwaukee, before joining Max Weiss Company (http://www.maxweiss.com/materials.html).
Max Weiss Company (http://www.maxweiss.com/industries-served.html) broadened its metal bending capacities this year with addition of the DAVI Angle Roll MCP, a massive rolling machine that can bend large and extra-large dimension parts with extremely strict tolerances. The new equipment has bent structural steel for the curved roof of the new Milwaukee Bucks arena, among other projects for a multitude of customers.
Founded in 1946, Max Weiss Company is a market leader in large metal forming, large rolled structural steel products, and hot-formed and fabricated metal shapes. Its skilled, highly-experienced team has long set the curve in excellence by forming metals to the tightest radii in the industry, with minimal distortion and maximum consistency. Its value-added services save customers time and money, and keeping projects on schedule. More information is available by calling (414) 355-8220, or visiting www.maxweiss.com.
Source :
Max Weiss Company