PET-Xi to deliver Microsoft Office Specialist training and certification in UK schools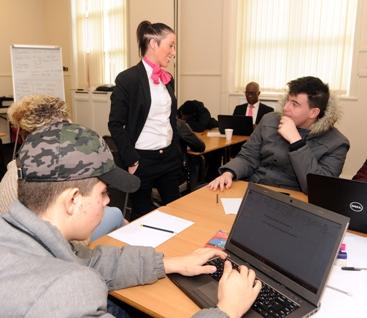 Press Release (ePRNews.com) - COVENTRY, England - Mar 05, 2017 - Coventry-based PET-Xi, leading providers of motivational and inspirational results-based educational training programmes for young people, has signed a strategic partnership with Prodigy Learning, award-winning specialists in IT learning and certification solutions, to run Microsoft Office Specialist (MOS) training and certification at schools and businesses throughout the UK.
MOS qualifications improve employability for students and productivity for employees by validating their skills in Excel, Word and Powerpoint, which helps them to progress towards their career goals.
Operating as Prodigy Learning's strategic delivery partner, PET-Xi will train 10,000 school children in the first year alone, as well as delivering MOS qualifications to the business market.
"We are absolutely delighted to be working with Prodigy Learning," said PET-Xi's joint managing director Fleur Sexton.  "Our businesses are a natural fit – we have over 20 years' experience in working in schools all over England and Wales and, more recently, in supporting young people and employers via our Traineeship and Apprenticeship programmes.
"We're looking forward to delivering these prestigious, globally-recognised MOS qualifications with our usual flair and pizzazz – we always train using a high energy, engagement-led approach. The 'Xi' in our name represents our focus around 'explosive inspiration' which is the key aspect of every course we run – that moment of "Ah, I get it now!" And we'll use the same techniques for businesses – delivering it to get interaction from learners and staff, rather than the more typical approach of a lone trainer preaching from the front of the room or the impersonal feel of online training!"
MOS certification is important because it is a valuable, vocational qualification used by employers to validate the proficiency of their employees in computing skills. Over 40 of the PET-Xi team in Coventry have already been put through their paces, taking the MOS qualifications themselves to experience being a consumer of the training and certification, achieving great results.
"We are pleased to have appointed such a high-profile academic partner to deliver MOS at scale," said Prodigy Learning's CEO Andrew Flood. "With their established record in the schools market, including success as a high volume deliverer of intensive, results-based courses, PET-Xi are ideally positioned to work as our strategic partner, providing 'in-classroom' training for MOS."
PET-Xi are set up to deliver training of the whole MOS Office Suite to KS4 learners across the UK. Learners who take part will achieve a GCSE A* to C equivalent for this vocational qualification.
PET-Xi will also train on individual aspects for employers who may want to target courses and employees more specifically to enable real continuous professional development with tangible results and impact on productivity and ROI in the workplace.
For further information on PET-Xi please visit http://www.pet-xi.co.uk
Source :
PET-Xi