Phillips Edison Sells Five Shopping Centers Totaling 583,000 SF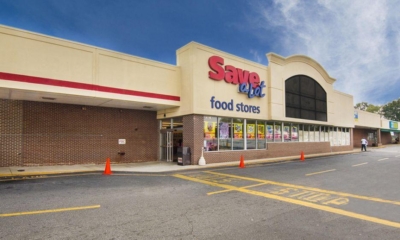 Press Release (ePRNews.com) - CORONA DEL MAR, Calif. - Feb 21, 2017 - Hanley Investment Group, a nationally-recognized real estate brokerage and advisory firm specializing in retail property sales, announced today that in separate transactions Hanley Investment Group's Executive Vice President Eric Wohl served as advisor in bringing the buyer and seller together in the sale of five shopping centers owned by Cincinnati, Ohio-based firm Phillips Edison & Company, one of the nation's largest owners and managers of grocery-anchored shopping centers. The buyer was Albanese Cormier Holdings, a commercial real estate investment company based in Beaumont, Texas. The retail properties, which were located in either secondary or tertiary markets, totaled 583,337 square feet. The properties that traded were Quincy Plaza in Ottumwa, Iowa; Kokomo Plaza in Kokomo, Indiana; Catawba Village in Newton, North Carolina; Lakeside Shopping Center in Anderson, South Carolina; and Louisa Plaza in Louisa, Kentucky.
Quincy Plaza is a 141,816-square-foot shopping centersituated at 1105-1145 N. Quincy Avenue in Ottumwa, Iowa. The retail center is anchored by Hobby Lobby, which comprises 55,000 square feet of the total gross leasable area. The remainder of the center is made up of small shop, inline space and three out-lots and has a diverse national tenant mix that includes Rent-A-Center, H&R Block, Jimmy John's Gourmet Sandwiches and Famous Footwear. Located across from Quincy Place Mall, Quincy Plaza is a major retail center located in the heart of a large, mostly rural trade area that covers a 30-mile radius in southeast Iowa, approximately 84 miles southeast of Des Moines. Mid-America Real Estate – Iowa, LLC represented the seller.
Anchored by Ollie's Bargain Outlet and Vendor City Antiques, Kokomo Plaza is an 89,414-square-foot neighborhood shopping center located at 513 S. Reed Road in Kokomo, Indiana. The retail center is situated in the heart of the retail corridor that contains nearly two million square feet of retail gross leasable area that serves the community. Additionally, the center has maintained a high occupancy of small shop tenants despite not having an anchor tenant up until recent years. Kokomo Plaza offers its tenants exceptional visibility along S. Reed Road with no buildings impeding visibility. Tenants include Dollar Tree, Boost Mobile, Aaron's and Papa John's Pizza. CBRE represented the seller.
Located northwest of Charlotte in the heart of Catawba County in Newton, North Carolina, Catawba Village isa 59,463-square-foot retail center anchored by Goodwill, who recently renewed for five years. Catawba Village is positioned along one of the region's main traffic corridors, US Highway 70 and just off of Interstate 40, and benefits from the exceptional transportation infrastructure. Located at 825 U.S. 70, the property is easily accessible from the park and well-positioned to capture the day-time traffic of the surrounding companies. Other major tenants include Subway and Boost Mobile. Berkley Capital Advisors represented the seller.
Lakeside Shopping Center isa 184,579-square-foot shopping center comprised of Lakeside Center and Lakeside Square in Anderson, South Carolina, located midway between Charlotte, North Carolina and Atlanta, Georgia, at 300 & 302 Pearman Dairy Road. The property is anchored by Big Lots, Save-A-Lot, Citi Trends and Family Dollar. Three of the four national anchor tenants have been in-place for at least 17 years and have remaining terms through at least 2020. The center offers excellent visibility and easy access from major thoroughfares. Berkley Capital Advisors represented the seller.
Louisa Plaza is a 108,065-square-foot retail center anchored by Goody's and Family Dollar at 200 Town Hill Road in Louisa, Kentucky. The property offers retailers excellent access and visibility close to the heart of the community's population base. The shopping center was 62 percent occupied at the time of the sale and offers value-add opportunities that include a vacant 28,005-square-foot junior anchor box and the potential to develop two additional out-lots. TRIO Commercial Property Group represented the seller.
"Significant demand and competition in core markets continue to compress yields. Investors seeking higher return are looking to non-major markets to meet their investment objectives," Wohl said.
About Hanley Investment Group
Hanley Investment Group Real Estate Advisors is a retail investment advisory firm with a $5 billion transaction track record nationwide, who works closely with individual investors, lending institutions, developers, and institutional property owners in every facet of the transaction to ensure that the highest value is achieved. For more information, visit www.hanleyinvestmentgroup.com.
Source :
Hanley Investment Group