Pinnacle's New Florida Office Copes With Rush of Company Formations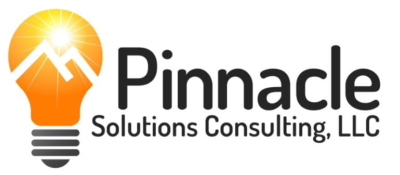 Press Release (ePRNews.com) - Sheridan, WY - Jun 04, 2020 - Amid a record number of new company formations across Florida, Pinnacle Solutions Consulting has opened its latest branch in the state to be able to be closer to its clients and meet their growing needs.
Business people and investors in Florida are increasingly turning to the services of Pinnacle Solutions because of their full suite of corporate services which includes new company formations, registered agent, virtual office and corporate bookkeeping services.
Pinnacle's approach is to take the hassle and worry out of forming and running an LLC and meeting all state-required regulations and allow the client to concentrate on other things.
Since Florida lets you act as your registered agent, it's common to question why so many people choose to hire a Florida registered agent, such as Pinnacle Solutions.
These advantages, said Pinnacle's founder Eric Lacayo, include assisting with legal compliance, including state requirements and prevention of penalties and legal fees. They can also help LLCs find legal professionals and accountants that specialize in Florida LLCs.
Registered agent services also provide reassurance, letting you focus your efforts on actually running the business, allowing you to pick your business hours, and even enhance your privacy by including their address and contact information on the public record instead of your personal information.
Pinnacle Solution is highly adept at registering an anonymous Florida company for a client in Florida who wish to protect the identity and privacy.
In Florida, public record law dictates that all LLCs must disclose the name of the owner in its articles of organization. These documents are then made available for public search on Florida's Division of Corporations site. For this reason, you cannot simply form an anonymous LLC on your own.
But using Pinnacle Solutions, they can offer a legally safe option to protect your identity while remaining in business. There are two options available: listing Pinnacle's name through a nominee agreement or forming an anonymous LLC in a state that allows it then to list the owner of that LLC as the owner of your Florida LLC.
So if someone searches for your company they will see Pinnacle's address. This provides you with a professional face for the world, and keeps your name, address, phone and email out of the public record.
For more information, call 307-655-7755 or email: elacayo2020@gmail.com. Alternatively, for their full list of services, click over to https://formanllcfast.com.