PINPOINT PAYMENTS OFFERS TAILORED CREDIT CARD PROCESSING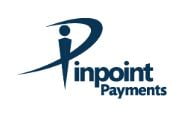 Press Release (ePRNews.com) - Fresh Meadows, NY - Feb 27, 2019 - As global Ecommerce booms into the billions, it is paramount traders have an efficient credit card process.
Pinpoint Payments, a leader in merchant processing solutions, offers business owners all over the world credit card processing and merchant services uniquely tailored to meet their needs.
Headed by Benjamin Grossman, Pinpoint Payments has skyrocketed in growth by more than 664 percent, taking it into the top 20 percent of companies on the US Inc 5000 List.
The company offers a range of safe processing solutions, such as terminals that accept all major debit and credit cards, including Visa, MasterCard, Discover, American Express, among others.
Alternatively, it can offer state-of-the-art eCommerce tools for companies looking to process payments from online customers.
Pinpoint Payments also gives merchants the flexibility to charge credit cards and collect eChecksthrough telephone and email, as well as solutions allowing traders to use a tablet or a mobile device to make and secure transactions.
"With eCommerce likely to increase even further in the coming years, the need to have online payment processing solutions are now a requisite for any company. That's where Pinpoint Payments can offer the best in tailored services," commented Mr Grossman.
Their payment gateways and credit card processing can also connect to many other vital services, such as QuickBooks, online invoicing, and even a PCI Compliant Credit Card Vault in order to save customer's payment information to simplify repeat customers business.
"Pinpoint Processing serves many diverse industries, such as health and beauty, CBD, vape, affiliate marketing, medical, jewellery, membership clubs, restaurants, start-ups and licensed firearms dealers," Mr Grossman added,
The company also offers solutions to "Card not present merchants," while its dedicated account managers can assist clients in helping to make their business grow and fulfil their potential.
It's estimated that credit card fraud causes US traders to lose around $190 billion a year. Customers of banks lose about $4.8 billion, with banks themselves losing an additional $11 billion.
So the experts at Pinpoint Payments provides state-of-the-art fraud prevention and automated chargeback solutions, helping traders save on fees and penalties.
Clients are raving about the help that Pinpoint Payments is extending to them:
"As the owner of an online store, I face different challenges than those of an owner of a retail store and I need a payment processor that understands those challenges," commented Bruno B.
He added: "Pinpoint Payments understands my business and have been instrumental in my store's growth. Their competitive pricing and security have allowed me to fulfil an increasing number of transactions in an industry where a credit card is never physically present."
For more information about Pinpoint Payments call 888 325 7640 or view their website: https://pinpointpayments.com/