Position2 Releases Custom Coronavirus Dashboard, Sharing Daily Statistics at State and County Levels in U.S., Globally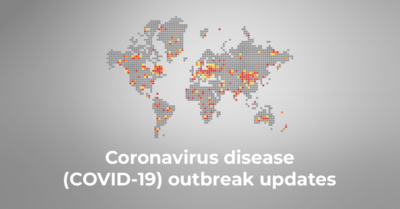 Press Release (ePRNews.com) - SANTA CLARA, Calif. - Apr 01, 2020 - Today, Position2 released its custom Coronavirus (COVID-19) Dashboard, allowing concerned citizens across the nation to understand, compare, and visualize the spread of coronavirus daily on a global level, country level, and more specifically at the state and county-level in the U.S.
"With our first responders and health professionals working so hard on the front lines, everyone wants to understand how COVID-19 is expanding and how government, business and community actions are impacting the spread. Our Analytics team created the Coronavirus (COVID-19) Dashboard to help officials and citizens analyze detailed country and county-level statistics on the pandemic, a challenge as we try to understand the impact for our families, friends and community," says Rajiv Parikh, Position2 CEO. "We also integrated incidence and prevalence data with tests administered from the COVID Tracking Project. This helps us understand why certain areas may be growing much faster than others."   
The data is refreshed daily from public data sources, including Johns Hopkins University, the COVID Tracking Project for test data, and the New York Times via GitHub. The visualizations are provided via the Tableau Public Server.
* The custom Coronavirus Dashboard includes the following capabilities:
Visualize Global data including:

Stacked bar chart by country
Heatmap visualized by case volume

Sort by Country to analyze new and cumulative cases, deaths, and death percentage

Each click on a country will graph confirmed daily cases and deaths
Dig deeper into each province, state or region by clicking "+" over the menu header
Use the "Ctrl" or "Command" function to aggregate countries and regions

Analyze U.S. data by state and county to visualize and understand incidence clusters

Compare new cases with pending tests to forecast incidence growth and impact on mortality
Dig deeper into each state to understand cumulative county-level data by using the "+", "Ctrl" and Sort functions

Download all the data for your own analysis
The public can access the dashboard via Position2's website: 
Source :
Position2 Inc.