Professional Bank Adds National Bank Executive Jon Gorney to Their Board
Professional Bank, a South Florida bank with concierge-style service and offices in Coral Gables, Boca Raton and Palm Beach Gardens, announced Jon Gorney of Cleveland, Ohio, has been elected to its Board of Directors.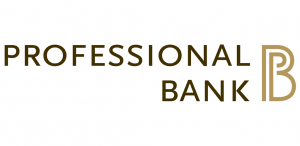 Press Release (ePRNews.com) - PALM BEACH GARDENS, Fla. - Jun 21, 2017 - Professional Bank, a South Florida bank with concierge-style service, announced the election of Jon Gorney of Cleveland, Ohio, to its Board of Directors. Mr. Gorney spent 37 years in the financial services industry starting with National City Bank, then its successor, PNC Financial Services. Mr. Gorney now joins the board at Professional Bank as its assets approach $500 million.
"Seldom does a bank our size have the opportunity to attract a board member from a top-ten bank," said Daniel R. Sheehan, Chairman of the Board at Professional Bank. "Adding Jon to our board is consistent with our commitment to sustained growth while maintaining an emphasis on technology and operations."
"Professional Bank has established a unique operating model that provides a distinct customer experience. The bank also recognizes the opportunity to leverage technology to further enhance the experience. I look forward to working with the board of directors and the leadership team during this period of growth and innovation," said Mr. Gorney.
Previously Mr. Gorney served as a member of the management and executive committees at both National City Bank and PNC, as well as the Chairman and CEO of National Processing, the second largest payment processing company in the United States. Mr. Gorney was also responsible for Operations and Technology at National City for over 20 years. Most recently Mr. Gorney was Executive Vice President of PNC Financial Services, a $370 billion bank and the nations eight largest bank.
Mr. Gorney joins Sheehan, Leslie Adler, Roland DiGasbarro, Carlos Garcia, Herbert Martens, Dr. Lawrence Schimmel, Anton Schutz and Professional Bank's President and CEO Abel L. Iglesias on the nine-member board of directors. In addition to his board seat, Gorney will also chair the Bank's IT & Operations Committee.
About Professional Bank and Professional Holding Corp.:
Professional Bank offers personal and business banking services. Deposit and cash management services as well as personal, residential and commercial loan services are delivered through its two full-service branch offices in Miami-Dade County and two loan production offices in Palm Beach County. Founded in 2008, Professional Bank has grown to more than $440 million in assets. For more information, please visit http://www.professionalbankfl.com.
Professional Holding Corp. (PHC) is a financial holding company headquartered in Coral Gables, Florida. PHC's principal subsidiary is Professional Bank. PHC's Class A voting common stock is listed over the counter under the symbol "PFHD."
Source :
Professional Bank