Put the Fire Under Your Pharmacy's Growth with Digital Marketing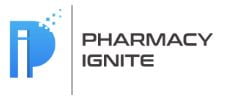 Press Release (ePRNews.com) - Florence, SC - Apr 22, 2019 - Savvy independent pharmacies are increasingly turning to specialist marketing consultant Pharmacy Ignite to boost their online presence.
Headed up by Shane Gebhards, Pharmacy Ignite specializes in defining proven internet and digital marketing strategies to help ignite growth and land more prescriptions for the independent pharmacy.
"We have a passion for helping pharmacy owners to accomplish their goals," commented Mr Gebhards.
Over the past five years, they have had the opportunity to work with pharmacies in some of the most competitive markets in the US.
"And through years of continuous training, reading, and trial/error, we have developed a proven system that has consistently worked for getting clients incredible results," he added.
Pharmacy Ignite is the industry expert when it comes to effectively marketing pharmacies in today's digital age.
Taking a comprehensive, well-rounded approach to internet marketing for your pharmacy, they don't just focus one portal but instead combine multiple channels working in cohesion with each other to produce the best ROI.
Mr Gebhards said: "We have an expert on the client's side every step of the way in their online marketing campaign. We're ready to help them with marketing their pharmacy effectively and efficiently with all the latest techniques and technologies."
These include having a well-designed website, high quality content, SEO keyword optimization, and other online strategies that will help draw their end-customers to return again and again.
Their strategies have real-time improvements for numerous pharmacies across the sector.
Tom Teasley, of Hubbard Young Pharmacy, said: "We decided to partner with Pharmacy Ignite to get our internet marketing right. Since getting started, our business has gone to a whole new level.
"This is a company you can trust and rely on. The team are great to work with and constantly coming up with new ideas and keeping us at the forefront of what works online to help our pharmacy grow."
Jarrod Tippins, of THE Pharmacy, added: "Since working with Pharmacy Ignite, our digital marketing has improved significantly.
"It has turned out to be a great investment. We have people coming in all the time saying they found us online or saw our reputation and reviews and knew our pharmacy was the place to come. Pharmacy Ignite's digital marketing programs deliver results."
For more information about the packages offered by Pharmacy Ignite view: https://www.pharmacyignite.com, call (866) 237 4576 or email: info@pharmacyignite.com.