Puurl integrates with OMEGA Systems as launch partner for their "win instead of buy" technology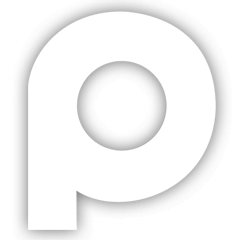 Press Release (ePRNews.com) - SLM, Malta & LAS VEGAS - Jun 21, 2017 - Puurl announced that OMEGA Systems will be the first online gaming platform provider integrating the innovative betting on products invented by Puurl.
Puurl is introducing for the first time ever entertaining shopping. Finally, everyone can win any product from their favorite eShop. No more saving and waiting: with Puurl, everyone is now able to win any product they dream of by betting amounts as little as a morning coffee or a lunch sandwich.
"I am thrilled to be soon able to offer Puurl's innovative betting solutions to the merchants using OMEGA's brilliant platform. In a few weeks, customers of OMEGA will be able to offer their players the ability to bet to win on any product for sale on the internet through Puurl's integration of the Win Anything technology. Finally, they will be able to win for a small amount the products they have been always dreaming of," says Henrik Piski, business development manager of Puurl.
Patrick Mann, Business Development Manager, OMEGA Systems, commented, "OMEGA Systems is excited to add Puurl's new product to our ever-expanding portfolio of supported gaming products. The ability to turn any item for sale on the internet into a potential lottery win is an exciting new take for online gaming, and a valuable add-on product for our existing operators."
OMEGA's CORE Management System and Agency Network software solutions are used by licensed gaming Operators across more than 50 gaming websites around the world, providing a central point of management for more than 30 Gaming products and a wide range of payment, KYC, and affiliate management systems.
About Puurl
PUURL is a startup company having introduced for the first time ever the possibility to bet to win any product for sale on the internet. Puurl adds a "Win it" button next to eStores' "Add to Cart" that lets eShoppers bet to win any product for sale on the Internet, from any existing eStore! Learn more about Puurl's "win instead of buy" technology at http://Puurl.com.
About OMEGA Systems
OMEGA Systems is an Enterprise Systems Software and Consulting company providing independent Gaming, Agency and Loyalty management solutions for Operators, Aggregators, Agencies and Hospitality customers. Our Clients utilize OMEGA CORE as a central management system for all third-party Gaming, Payment and Affiliate Management systems. Visit OMEGA Systems at http://www.omegasys.eu/.
Source :
Puurl