Rajan Gardens stands out as one Of Chennai's The Most Spectacular Event Venues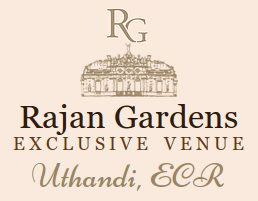 Press Release (ePRNews.com) - Chennai - Dec 06, 2017 - Based in Chennai, Rajan Gardens is known for offering a breathtaking landscape and a wide selection of venues for any type of event.
With its base of operations in Chennai, India, Rajan Gardens is one of the leading event venues providing company. It is held in high esteem among the different classes of society for offering the most breathtaking, suitable and amazing landscape for any type of event. By doing so, Rajan Gardens enables people to celebrate big days in their lives in grand and special ways possible. Not surprisingly, the event venue provider gets a major chunk of its business from referrals.
While talking about the services on offer, one of the senior executives working with Rajan Gardens stated, "We take pride in helping people celebrate different occasions in the most amazing and ecstatic ways possible. All that customers need to do is to book one of the AC kalian mandapam in Chennai-Rajan Gardens and they can seize the day for the rest of the life as a flawless and the most memorable one. Customers can select halls as per the need of the occasion and we ensure they get everything they want to celebrate it to the maximum."
No matter if customers are looking for mini halls for pre or post wedding ceremony or a small gathering, budget party halls for a small or even big gathering and open garden space for a large scale wedding reception in Chennai, Rajan Gardens offers everything to match the demand of the customer. Be it indoor space or the outdoor one, Rajan Gardens has everything at its disposal to cater to the peculiar needs and specific requirements of each customer. The indoor areas are spacious, classy, enough to hold a medium-sized gathering and meet the customer's requirements even during the Chennai Monsoon time.
The senior executive further stated, "We take immense pride in making occasions grand to live in the memory of customers for the rest of their lives. We give a new definition to a celebration at indoor and outdoor spaces. Our ultra-manicured lawns make a great backdrop for a spectacular photo session and serve as an unmatchable delight in the cool and breezy months of Chennai. Owing to these reasons, we are increasingly becoming the first choice for customers to celebrate special – personal or corporate – occasions with a difference and in the most hassle-free manner possible."
Rajan Gardens is also known for offering amazing marriage venues in Chennai. Situated in Uthandi, Chennai, at a short drive south on ECR, it offers one of the most spectacular event venues. The exquisite and grand mansion is available to host fabulous outdoor/indoor affairs up to 1000 guests. Therefore, those who want to book AC Kalyana Mandapam in Chennai or looking for a seemingly different Chennai wedding venue can count on Rajan Gardens.
About Rajan Gardens
Rajan Gardens is one of the leading event venues providers based in Chennai, India. It remains the first choice of people who want to make the special occasions in their lives even more special and memorable for years to come. Be the customer is looking for outdoor locations or spectacular indoor areas for organizing corporate or personal events, Rajan Gardens offers it all. Owing to these reasons, those who are looking for ECR weddings venues, or any other type for that matter, can count on Rajan Gardens.
Source :
Chennai Wedding Venue - Rajan Gardens