Raydian is offering Herb for Focus Online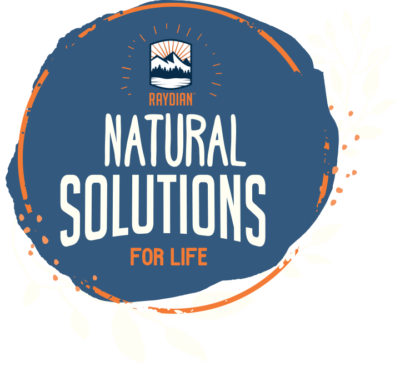 Press Release (ePRNews.com) - Cary, NC, USA - Mar 30, 2018 - Raydian specializes in the provision of natural supplements to their diverse clients. The company was founded by a Pharmacist and Doctor, wife and husband, with a mission to deliver naturally derived solutions to common ailments. They believe that optimal health is achievable through a blend of the right ingredients and the right mindset. That's why they concentrate their efforts to help clients make conscious decisions to enhance their health. And with their determination to deliver natural treatments, they always ensure to avail the safest and most affordable products at all times.
Responding to a question about what adaptogens are, Rammi Dhaliwal, the Co-Founder at Raydian said, "Adaptogen is an herb that that stabilizes the physiological process in the body.  It enhances the immune system, strengthens bodies defenses and gives the body resiliency towards stress. It has far-reaching functions in the body and can be used to support the immune system, in weight management, balancing the mood, and supporting focus, brain health, and cognitive functions. You can also use adaptogen to increase energy, stamina and physical performance, lower cortisol (stress hormone) levels, for an overall sense of wellbeing and to increase the bodies resilience.
Adaptogens are readily available and can be found in Holy basil or Tulsi – used to strengthen the respiratory system, nourishes cardiovascular system and Maintain blood pressure in normal range. Ashwagandha – nourishes the body to perfect health, and has been used traditionally for healthy aging and is used for wide-ranging conditions including sleep management, respiratory disorders, reproductive health, stress management, joint pains, nervous disorders, and as a sleep aid. Aloe Vera – it has numerous compounds that support adrenal and immune system health. Other adaptogen sources are rosemary, milk thistle, ginseng, Astragalus, and Rhodiola. Those trying to find adrenal support Gaia can check out what Raydian offers.
Rammi Dhaliwal went on to say, "Different cultures across the globe have studied and used adaptogens for years. In India, Ayurveda has been utilized in both modern and indigenous systems to help patients suffering from immune imbalance, digestive health, stress and in forming health routines. In the Soviet Union, the use of adaptogens can be traced back to 1947. The researchers in the country established that this herb increases nonspecific stress resistance. The country's Ministry of Defense also incorporated the use of adaptogens to increase the cold resistance ability of the soldiers in frigid climates. In 1980, Korea and China produced similar studies.  In the recent past, adaptogens have made a comeback as people are seeking for natural remedies to different ailments."
Stress is part of life; however, when it becomes chronic or intense, it can result in damage to your endocrine system, particularly your adrenal gland. With time, the gland can become overworked leading to adrenal fatigue syndrome. People with stress can fix adrenal fatigue through lifestyle changes, and learn how to develop healthy coping mechanisms the natural way.
About Raydian
Raydian is a North Carolina -based company that offers herbs for focus online. Clients with adrenal fatigue, stress, immune system issues and more are sure to benefit from these natural supplements.
Source :
Raydian