Raydian Herbs Offers Calm Focus, the Brain Power Boosting Supplement Online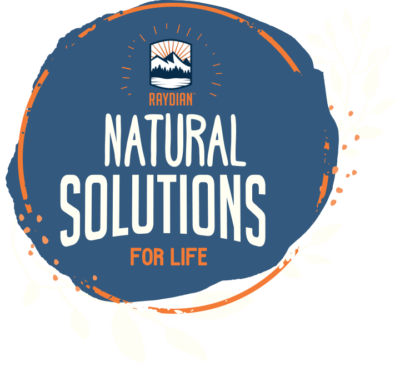 Press Release (ePRNews.com) - Cary, NC - May 09, 2018 - Raydian was founded by a husband and wife team who are medical professionals, one a doctor and the other a pharmacist.  Out of working with patients who were looking for alternative solutions to their health challenges came the idea of forming such a company. Calm Focus is one of the products that is a supplement made of three powerful herbs, Rhodiola, Ashwagandha, and Lemon balm.
Dr. Raja Virk is a medical doctor and co-founder of Raydian , and he explains their product Calm Focus, "One of the biggest and most disruptive health challenges is not a sickness but a state of being. Stress is defined as 'a state of mental or emotional strain or tension resulting from adverse or demanding circumstances.' The body can become overwhelmed by stress if it goes for an extended period without being released. The results will start to manifest in decreased energy, lack of motivation and loss of focus. We developed Calm Focus by combining the three herbs that together work to rid the body of fatigue and at the same time boost mental clarity."
One of the herbs used in Calm Focus is the Ashwagandha root extract from the evergreen shrub Ashwagandha. The herb native to India and some parts of Africa and is known to give the strength of a horse. The herb works on decreasing the level of cortisol, the stress hormone in the brain. The Rhodiola herb grows in the high altitudes of Europe and Asia, and its root extract is useful for reducing stress and improving cognitive functions. Lemon Balm whose scientific name is Melissa Officinalis, is an herb found in Europe that smells like a lemon. The herb has a calming effect, enhances mood and supports restful sleep.
"Our online shop only offers natural herbs and supplements derived from natural herbs," continued Dr. Raja Virk. "All our products are designed with a goal of enhancing lives. My pharmacist partner and wife and I combine our medical knowledge to come up with supplements that are natural and at the same time useful in improving people's health. Calm Focus is a combination of three adaptogens, Ashwagandha, Rhodiola, and lemon balm. The adaptogens together help improve the body's cognitive performance, help in decreasing fatigue."
Calm Focus is the best adrenal support supplement. The supplement is made from naturally derived ingredients. It contains three naturally growing herbs that strengthen the brain and help decrease fatigue caused by too much stress along with improving cognitive performance.
About Raydian  
The company, based in Cary, North Carolina and offer their natural health supplements online. The products they offer are safe, effective, and 100% satisfaction guaranteed. All ingredients used to manufacture the products are derived naturally from natural herbs and produced in Good Manufacturing Practices (GMP), National Sanitation Foundation (NSF) International,  and The Natural Products Association (NPA) registered facilities. If you want to buy herbs for focus then Raydian products are for you.
Source :
Raydian