Real Estate Attorney Joshua Stein to Discuss "Ground Leases – Financeability and Much Much More"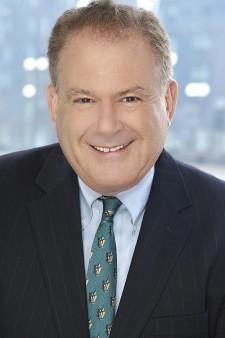 Press Release (ePRNews.com) - NEW YORK, N.Y. - Mar 31, 2017 - Veteran real estate attorney Joshua Stein, sole principal of Joshua Stein PLLC, will discuss the ins and outs of ground leases on Thursday, April 27, in a one-hour online seminar hosted by the Practising Law Institute.
"Ground leases are an important part of the landscape for major acquisition and development transactions in New York City and elsewhere in the United States," says Mr. Stein. "But while everyone knows a ground lease must be 'financeable,' a successful ground lease transaction requires a great deal more than that."
"Ground leases are an important part of the landscape for major acquisition and development transactions in New York City and elsewhere in the United States."
The program chair since 1997 for PLI's annual two-day seminar on commercial real estate financing and the author of a book on ground leases, Mr. Stein will explore many of the crucial issues that arise in negotiating these often-complex transactions.
"Financeability is only the beginning," says Mr. Stein, who will also cover:
·      Rent reset clauses, including market-based adjustments
·      Priorities among ground lease, landlord's fee estate, and mortgages on either of them
·      Construction requirements and conditions to starting work
·      Transfers of development rights to and from ground-leased sites
·      What makes a lease a ground lease? And why might it matter?
·      The right way to split up condemnation proceeds, and some less right ways
·      Rights of first offer and first refusal
·      What happens when landlord wants to keep part of the site
·      Disturbing elements of subtenant nondisturbance
·      New lease clauses and other recent concerns on mortgageability
Program materials for the webinar will include a collection of Joshua Stein's recent articles and model documents relating to ground lease transactions. The webinar will start at 1 p.m. New York City time.
Registration for the program is open now.  Register online at www.pli.edu, or call 212-824-5700.  Registration is free for members, and $299 for non-members.
About Practising Law Institute (PLI) – www.pli.edu
Practising Law Institute is a nonprofit learning organization dedicated to keeping attorneys and other professionals at the forefront of knowledge and expertise. PLI is chartered by the Regents of the University of the State of New York, and was founded in 1933 by Harold P. Seligson. The organization provides the highest quality, accredited continuing legal and professional education programs in a variety of formats, which are delivered by more than 4,000 volunteer faculty, including prominent lawyers, judges, investment bankers, accountants, corporate counsel, and U.S. and international government regulators. PLI publishes a comprehensive library of Treatises, Course Handbooks and Answer Books, also available through the PLI PLUS online platform. The essence of our mission is a commitment to the pro bono community, with over 78,000 program scholarships awarded in 2016.
About Joshua Stein – www.joshuastein.com
Mr. Stein is one of the most prolific writers on commercial real estate law and practice in the United States, having written 200+ articles on the subjects, as well as five books – Lender's Guide to Structuring and Closing Commercial Mortgage Loans; A Guide to Ground Leases (With Forms And Checklists); A Practical Guide to Real Estate Practice; Stein on New York Commercial Mortgage Transactions; and A Guide to Troubled Commercial Real Estate Loans for Lenders and Borrowers. He is the general editor and primary author of the New York State Bar Association's multivolume treatise on Commercial Leasing, the third edition of which will appear later this year. In addition, for many years, Chambers USA has identified him as a leading New York City real estate attorney – the only one in that group not in a large firm. Super Lawyers magazine regularly recognizes him as one of the top 100 (and sometimes top 10) attorneys in New York City, across all practice areas. And the 2016 edition of Who's Who Legal Real Estate, a London-based guide to the global legal market, has named Mr. Stein among the 10 "most highly regarded" real estate attorneys in the United States.
Joshua Stein PLLC handles commercial real estate financing, leases (ground and space), development, hotel transactions, and acquisitions and sales. Its clients range from global banks to major developers to individuals acquiring LLC interests in small buildings or signing a lease for their first retail space. For more information, visit: www.joshuastein.com ​
From:              Joshua Stein
                        Joshua Stein PLLC
                        501 Madison Avenue, Suite 402
                        New York, NY 10022
Contact:         David M. Grant
                        Grant PR, Inc.
                        ​David@GrantPR.com
                        ​646-699-7832
Source :
Grant PR