Renice release rugged 2TB 4TB 3U Open VPX SATA storage card
Rugged max capacity 2TB 4TB 3U Open VPX SATA storage card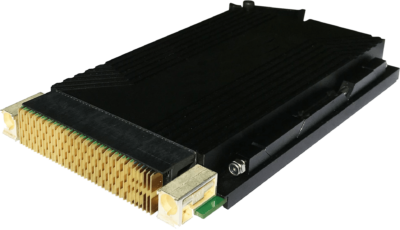 Press Release (ePRNews.com) - Shenzhen, China - Mar 14, 2018 - Rencie released their rugged 2TB 4TB 3U Open VPX SATA storage card in 2017, it's a high reliability storage solutions designed for real-time signal acquisition, processing, storage and playback for complex embedded systems such as satellite navigation and communications, radar, aircraft, ships, weapons, vehicles etc..
Renice's 3U Open VPX storage card adopts self-developed SATA6Gb RS3502-IT controller, with dual SATA channels (single channel speed up to 500MB/420MB), super stable writing performance, with built-in MIL-STD polymer tantalum capacity to provide abnormal power-down protection and one key physical and logical self-destroy function, AES128/256bit encryption, and wide working temperature from -40°C to +85°C. Supporting Linux, Windows various versions, and virtualization systems. Its ECC capacity can up to 80bit@512Byte. In a word, it's an ideal max storage solution for Military and Defence applications.
To learn more technical information please contact May Lau at may (at) renice-tech.com.
Source :
2TB 4TB 3U Open VPX storage module

Business Info :
Renice Technology Co., Ltd
Rm1101, Unit2, Block B, Kexing Science Park, No.15 Keyuan Rd
Shenzhen 518057
Phone: 86 0755 83258725
Website:
http://www.renice-tech.com