Right Medical Billing is Providing Affordable Billing Services to its Clients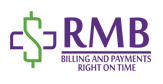 Press Release (ePRNews.com) - Katy, TX - Aug 16, 2017 - Right Medical Billing deals with coding and medical billing for free-standing ER's, and urgent care facilities. The services rendered are as per the customers' wish and needs. Their revenue management cycle systems ensure refund of all clients' money. Also, all transactions are processed within 24 hours. The RMB team is made of skilled members who devote themselves to providing customers with impeccable services.
Speaking about their services, the founder of Right Medical Billing said. "We have personalized services to meet all your needs. Because of our experience in medical billing and coding, we ensure that any amount of money claimed is billed within 24 hours. No matter the number of patients you receive on a daily basis, we guarantee that we will help you stay on top of your business financial needs. People from private practice are also welcomed to work with us at any given time. Be it a start-up or a standing ER, RMB will always play a role to make sure you get assistance in laying down your financial foundation. Finally, we work with a group of hospitals and bill for between 2-30 physicians. We provide patient coding from their day of admission to day of being discharged from the hospital."
Outsourcing medical billings services can be a driving force to how an Organization operates. It can also determine how content patients are with any hospital. After services are given, a substantiated medical coder transfers all the details of the patient into a record book. It will assist an Insurance Company to decide on the amount to pay for a patient's treatment. Prompt payments by an insurance company is necessary to ensure patients' satisfaction. Any practice considers the following characteristic when looking for a medical coder: Integrity, detail-oriented, analytical skills, technical skills, and interpersonal skills, and Right Medical Billing offers that and much more.
Elaborating on why RMB is the right financial partner for all medical billings, RMB's President said "Right Medical Billing will achieve quality healthcare billing services for all its clients. Our clientele base also has the prestige of a credentialing, comprehensive chart auditing, complete patient billing, contracting, medical billing and coding, and managing work flow or training. All these services come at low rates."
Contracting and credentialing is the basis upon which a healthcare facility or clinic will be built on. It is also the foundation of creating formidable associations with patients and Insurance Companies. RMB is a renowned provider of credentialing services. Credentialing paves the way for a physician or a private clinic to get funding for its patients.
About Right Medical Billing
Based out of Katy Texas, Right Medical Billing provides medical billing and coding services to its wide range of healthcare clients. The array of quality services they provide creates a great value for a modest price. All reimbursements are guaranteed within 24 hours, and customer service is an out of the world experience.
Source :
Right Medical Billing