Sarah Page – From Apprentice to Director
Sarah Page of Isca Barum Insurance Brokers Ltd Celebrates 35 Years in the Insurance Industry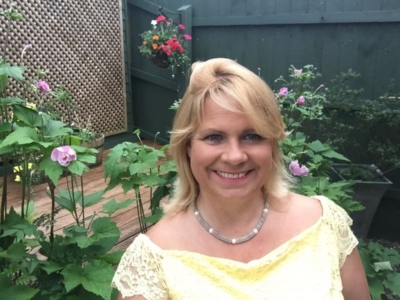 Press Release (ePRNews.com) - BARNSTAPLE, England - Aug 16, 2017 - Sarah Page – Director at Isca Barum – Celebrates 35 years in the Insurance Industry
A massive milestone for Sarah, having started out as an apprentice, she is now a main board director of one of the leading independent insurance brokers in the SouthWest – Isca Barum Insurance Brokers Ltd.
Sarah said; "There have been a lot of changes in the way in which insurance is purchased over the 35 years, with direct markets and the ability to purchase on-line, this has of course had an effect on our business. However, our clients are those that appreciate and understand the personal service we offer and don't want to be just a number, or have no contact other than by a screen.
I want us to be able to live up to our strap line of 'Personal. Professional. Independent.' But for us the key is of course the Personal aspect. Many of my clients have remained with our company for many years, because of the service we provide – whether in policy placement or the way we take authority on dealing with their claim. This level of service cannot be obtained by using the direct markets or a faceless broker."
Sarah enjoys reviewing a prospective client's insurance requirements – whether helping them with a different approach or just being able to provide wider cover for similar premiums. With insurance premiums at an all-time low, in some instances money savings can't necessarily be achieved – but the added value that can be brought to a portfolio or by working on a Fee basis can be the key point in welcoming new clients.
People are key in any organisation, but particularly so for Isca Barum, which is why the apprenticeship ethos is still strongly adhered to – if businesses invest in their own people it can create a loyal and strong work force.
Isca Barum now have three members of staff, across both its offices, who are in key roles there, who started their insurance careers as apprentices and have continued to grow with the company. The latest new recruit joined the commercial team in Exeter in 2016 as an apprentice and is studying for his cii exams.
Five years ago, Sarah celebrated 30 years by undertaking a director's challenge of a 200 mile walk for the North Devon District Hospital Chemotherapy Unit.
But this year MD Bruce Archibold is celebrating 40 years in the industry, so everyone at Isca Barum is supporting his Director challenge for the Alzheimer's Society. Details are on Bruce's Just Giving page.
It will give Sarah 5 years to think and plan something for her 40th year – all clients are welcome to contact her with ideas!
As Sarah says; "I have and continue to enjoy my time as an Insurance Broker – most of all because it provides me with a vehicle of being able to assist and help others – which is very much part of the caring philosophy instilled in me by my first Broker MD, Terry Keating. I thank my staff and of course all the clients who have supported me throughout my career – without whom I would not be where I am today!"
For more information, please contact Sarah Page – spage@iscabarum.co.uk,
or Dave Woolley – davew@claritybusiness.co.uk
https://www.iscabaruminsurance.co.uk/
Source :
Isca Barum Insurance Brokers Ltd

Business Info :
Clarity Business Solutions
Stratus House, Emperor Way, Exeter Business Park
Exeter, Devon - EX13QS England
Phone: 01392 363111
Website:
http://www.iscabaruminsurance.co.uk