Insurance Brokers Group Acquires new Domain Name to Serve Diverse Client Needs
Online Insurance Brokerage reaching more customers online with new website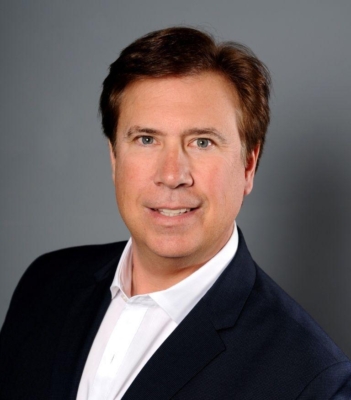 Press Release (ePRNews.com) - ST. LOUIS - May 19, 2017 - John Espenschied, agency principal of Insurance Brokers Group, announced that the agency has acquired the website domain InsuranceBrokers.com, that will be used to further build business for consumers and businesses searching for insurance quotes from brokers online.
"One of the fastest growing means of buying insurance is the use of an insurance broker," said Espenschied. "Insurance Brokers Group is the exclusive brokerage to offer RateGuard Assurance. They monitor rates at renewal for large rate increases which triggers an alert to re-shop for lower insurance premiums. Insurance Brokers Group is an online personal and commercial insurance brokerage agency helping with shopping and buying insurance products from A-rated carriers across the country."
Mandated coverage, the need to protect assets, and ensure peace of mind for loved ones can be a difficult endeavor that's further complicated by rising insurance rates. Searching individual insurance company websites is a time consuming and exhausting process. Insurance Brokers Group eliminates those problems by helping people identify the lowest insurance rates for their individual needs on their auto, home, life and business.
Insurance Brokers Group compares rates from across a wide array of insurers to provide individuals with fast and free quotes, along with options for coverage that feature low monthly payments. Those who purchase a policy enjoy the free RateGuard™ Assurance Program that monitors rates prior to the renewal date to detect any large rate increases.
Many people have the same insurance company for 10 years or more without checking for better rates. They don't understand the range of criteria that insurance companies utilize to establish rates for different types of insurance that can include the city or zip code in which a customer lives, their age, profitability of their business, and even their credit rating.
The acquisition of the new website domain by Insurance Brokers Group (https://insurancebrokersgroup.com/) provides increased opportunities for individuals to reduce the amount they're paying for their auto, business, home and life insurance. The agency also provides its unique and free RateGuard™ Assurance Program that continues to save clients money every time they renew their insurance.
About Insurance Brokers Group
Founded by John Espenschied, Insurance Brokers Group provides free, no obligation quotes for home, auto, life and business insurance. The agency is licensed to provide insurance from California to Florida from top insurers that include Progressive, Travelers, The Hartford (AARP), Nationwide and more.
Source :
Insurance Brokers Group