Sarkar Tactical Offers High-Cut Ballistic Helmets and Other Protective Gear
Sarkar Tactical is a dependable organization that provides protective gear and armor such as ballistic plates and helmets to armed forces worldwide.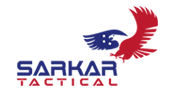 Press Release (ePRNews.com) - Glasgow, UK - Nov 05, 2022 - Sarkar Tactical has been making and supplying ballistic helmets to the military, law enforcement, and first responders for years and has decided to make them available to civilians as well. The helmets are made from high-quality carbon fiber and Kevlar materials and can protect against fragmentation, bullets, and other debris. They are also lightweight and comfortable to wear, making them perfect for daily use or emergencies.
Sarkar Tactical's spokesperson said in response to a query, "Our ballistic helmets offer significantly better protection because they are made of modern components like Kevlar. Our ballistic helmets are used by armed forces all over the world to reduce the number of combat fatalities."
Sarkar Tactical provides ballistic helmets to law enforcement agencies around the world. The company's commitment to quality body armor and tactical equipment means that these officials can be better protected in the event of a shooting or other violent attack. Ballistic helmets can help prevent serious injury, and Sarkar Tactical is proud to offer this important safety gear to those who need it most. Those who wish to buy a ballistic helmet for sale should consider Sarkar Tactical as their top choice.
The spokesperson further added. "Sarkar is one of the very few companies in Europe with complete NIJ-recognized V50 test results for both FSP and RCC fragments, in compliance with MIL-Std-662F specifications. All Sarkar Ballistic helmets are made in the United Kingdom. "
Sarkar Tactical offers excellent customer service to its clients. The company has a team of experts who are available 24/7 to help customers with any need they may have. In addition, Sarkar Tactical offers a satisfaction guarantee on all products and services. Customers are able to speak with an expert before making a purchase to ensure they are getting the right product for their needs. Those who are looking to buy a ballistic helmet for sale should consider Sarkar Tactical as their top choice.
About Sarkar Tactical
Sarkar Tactical, a tiny business that initially offered body armor options to citizens and law enforcement agencies, has grown into a team of dedicated coworkers that designs and makes ballistic helmets for militaries across the world. Sarkar has added ballistic helmets, eye protection, and other protective gear to their lineup of goods in response to rising demand for their goods. Without the unwavering support of customers and supporters who value high-quality goods and American-made manufacturing, this expansion would not have been feasible. Sarkar Tactical ought to be the first pick of anyone wishing to order a ballistic high-cut helmet.
Contact Info.
Sarkar Tactical
325 Renfrew Road
Glasgow, UK
Phone- +44 (0)141 445 4637
Email- info@sarkartactical.com
Website- https://sarkartactical.com/
Source :
Sarkar Tactical