Sarkar Tactical's Special Forces Helmets, Designed To Meet All The Rigorous Challenges
Sarkar Tactical's entire portfolio of ballistic protection equipment is designed to meet the rigorous challenges of law enforcement, assault, and special operations teams.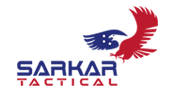 Press Release (ePRNews.com) - Glasgow, UK - Nov 05, 2022 - Sarkar Tactical has been designing and manufacturing top-quality tactical gear for many years. Its ballistic protection equipment has been in service with more than 20 armed forces, including the UK and US Police forces, the UN, US Army, US Navy, Spanish Navy, and more. Sarkar Tactical's products are designed to meet all the rigorous challenges. The company has a proven track record of providing law enforcement, military, and other US governmental agencies with a single-source solution to meet any requirement.
In response to a query regarding their services, a spokesperson for Sarkar Tactical said, "We are one of the top five companies in the US that manufacture their ballistic helmet shells. At Sarkar, we don't just sell our products; we focus on building lasting relationships. We strive to provide the highest quality services to each customer." Sarkar Tactical tests its ballistic helmets and vests only in NIJ-accredited laboratories. The company's helmets are one of the most comprehensively tested in the world. In addition to ballistic tests, they have also successfully tested their ballistic helmets for attenuation for both 9mm and 44 Magnum projectiles. Sarkar Tactical has carried out extensive V50 fragmentation testing on its ballistic vests and helmets. They can provide test reports on all their V50 and V0 tests on request.
Sarkar Tactical's ballistic helmets, high-cut alpha model, and ACH models have passed the rigorous EN966 certification tests for airborne operations. If you're looking to get a special forces helmet, Sarkar Tactical's alpha high-cut helmet is specially designed to meet the challenges of law enforcement and special operations teams. It has a reduced profile helmet shell with a higher side rim that provides an improved interface with various sighting devices, gunstock clearance, and headsets that do not typically fit under PASGT or ACH helmets. Several special forces around the world are wearing their specially designed jump-ready alpha high-cut helmets as their main head protection for airborne jump and ballistic purposes.
Order special forces helmet that is lightweight and offers superior protection against ballistic threats as well as secondary projectiles. Built from the foundation of real-life battlefield experience and state-of-the-art technology, Sarkar Tactical has designed its helmets to offer the user total peace of mind while at the same time offering unparalleled levels of comfort. Sarkar's helmets have the ideal distribution of mass over the head center line. It results in a minimum moment of inertia and, therefore, no lag in following head movement.
Sarkar Tactical's special forces helmets are available in different sizes (S, M, L, XL) and colors (Black, Tan, Coyote Brown, etc.). They come with a five-year warranty and Sarkar Secure-Fit Retention Harness, and Sarkar 7-pad Comfort Liner.
About Sarkar Tactical
Sarkar Tactical manufactures the highest quality tactical gear. It offers a wide range of equipment, including ballistic helmets, vests, plate carriers, etc.
Contact Information
Sarkar Tactical
325 Renfrew Road
Glasgow G51 4SW, UK
Phone: O +44 141 445 4637
Email: info@sarkartactical.com
Website: https://sarkartactical.com/
Source :
Sarkar Tactical