Seniors to Benefit from Same Day Dental Procedures
The standard procedure for crowns and dental implants is a thing of the past, there's a new same day treatment moving forward.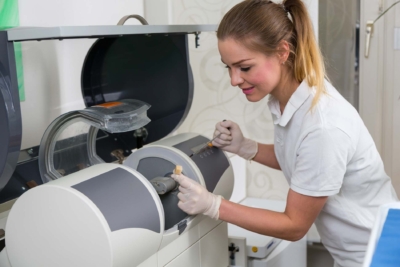 Press Release (ePRNews.com) - Las Vegas, NV - Dec 12, 2019 - The introduction of CEREC procedures at Dr. Suffoletta's Functional Aesthetic Dentistry was expected to benefit patients looking to have their dental procedures start and conclude on a single visit. Even till today, it is still common for patients to miss out on some of the latest trends in the dental industry, however, Dr. Suffoletta's office has been implementing this breakthrough for well over 15 years. This innovation allows Dr. Jeffrey Suffoletta to create a customized crown and bond it to a natural tooth without the need of multiple appointment.
The standard procedure for crowns has usually required patients to return to the dentist after about two weeks, so the dental impressions taken of their mouths can be used to make a crown at an external lab. Thanks to the all-new CEREC machine, patients can now simply have the affected area digitally scanned, and the data used to mill a precise crown out of ceramic material. This is an exciting development that will allow patients to lower their cost and increase efficiency. In addition, thanks to the one-day process, this can all be done in-house.
Functional Aesthetic Dentistry is among the first Las Vegas dental practices to adopt the use of this cutting edge technology and make it widely available to its clients. The team is always at the forefront of medical advancements that can benefit their patients. Their early adoption of the 3D cone beam for 3D imaging has helped in securing better diagnosis and earlier detection of oral problems for patients. The use of laser dentistry has also helped limit the invasiveness of many procedures and reduce the recovery time for clients.
Led by Dr Suffoletta, Functional Aesthetic Dentistry has been a prominent dental healthcare provider serving Las Vegas residents for over a decade. The team utilizes the latest technologies and innovative procedures to deliver the best quality patient care with an emphasis on safety, comfort, precision work, and fast recovery. They offer a comprehensive selection of dental services including general dental care, orthodontics, endodontics, sleep apnea treatment, and implants.
To book an appointment with Dr Suffoletta or speak to any of his team, fill out an online form, call 702-671-0001, or visit their offices at 9580 W Sahara Ave #190, Las Vegas, NV 89117.
Source :
Dr. Jeffrey Suffoletta