Set Goals like Google: Perdoo launches in Spanish and Dutch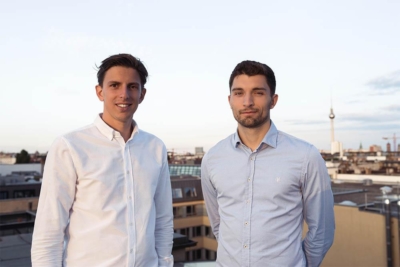 Press Release (ePRNews.com) - BERLIN, Germany - Dec 08, 2016 - Perdoo (www.perdoo.com), the goal management platform that helps companies realize their goals, is now available in Dutch and Spanish. Based on the popular goal setting framework OKR (Objectives & Key Results), which became famous through Google, Perdoo tackles three widespread problems within organizations: disengaged employees, a lack of focus, and an inability to achieve ambitious goals as a team. According to a Gallup study, they cost companies $370 Billion in lost productivity, every year.
Founder and CEO of Perdoo Henrik-Jan van der Pol: "Perdoo is a goal-setting tool used by everyone in an organization. It's therefore crucial to break down any barriers for users to interact with our software. Language localization is a critical step in that direction. After receiving many requests from Spain, Latin America, and the Netherlands, we extended the range of supported languages to include Spanish and Dutch. Within the past nine months, we almost tripled our number of users. Now we can access an even broader potential customer base helping more organizations to increase transparency, foster collaboration, and enhance employee engagement."
OKRs pay rich dividends in clearer strategy, aligned execution, less wasted efforts, a more productive and happier workforce. Especially from a financial aspect, the implementation of OKRs proves to be very valuable: according to a study by Sears Holding Company (https://www.linkedin.com/pulse/sears-holding-company-stud…) for instance, the usage of this management method allowed the company to increase their average sales per hour by 8.5%.
History of Objectives and Key Results
Objectives and Key Results were first developed and implemented in the 1970s. Andrew Grove, Intel's CEO back then, introduced it in his book "High Output Management" and implemented it at Intel. Soon the management method gained popularity and was successfully introduced at Google in 1999, which was—and still is—considered the backbone of their incredible success. Soon several Silicon Valley based companies such as LinkedIn, Zynga, and Oracle developed proprietary OKR tools for their companies to enhance their operational success.
This is how Perdoo works
Perdoo helps employees across all levels to collaborate on goals more efficiently. The cloud-based software allows users to define goals on a company, department and individual level and enables anyone to see who is working on what and share progress. This significantly enhances motivation, alignment, and focus amongst the workforce, because with Perdoo anyone can see the bigger picture.
About Perdoo
Perdoo (www.perdoo.com) helps organizations of all types and sizes to increase transparency, foster collaboration, and enhance employee engagement with an easy-to-use goal setting tool. The company was founded in 2014 by Henrik-Jan van der Pol and Jonathan Morrice in Berlin. Perdoo currently has over 200 customers and several thousand users across the world. The company is supported by the Berlin-based company builder MAKERS (www.makers.do), Berlin Ventures (www.berlinventures.com), and Innovation Nest (www.innovationnest.co).
Source :
Perdoo

Business Info :
Perdoo
Germany