Share Advisor Offering ROI Oriented Nifty Option Trading Tips At Great Savings
Share Advisor, one of the leading investment advisory firms in India, is offering ROI oriented NIFTY option trading tips to starters and experienced traders alike at great savings.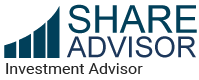 Press Release (ePRNews.com) - Maharashtra, india - Apr 04, 2019 - Share Advisor continues to enjoy customer loyalty among stock traders across India for its accurate, ROI-oriented advice on intraday and positional trading. Operating out of Navi Mumbai, the investment advisory firm is licensed by the Securities and Exchange Board of India (SEBI) and certified by ISO, SSL and Google. It has onboard a highly experienced, efficient team tasked with monitoring and analyzing stock exchanges nationwide, pre-empting trends and delivering tips in Equity, Future and Options. With an overarching objective of keeping patrons profitable, the team rolls out comprehensive, timely service and support as well.
The spokesperson at Share Advisor recently stated, "Share Advisor is dedicatedly helping newbie and seasoned stock traders to grow their investment portfolio swiftly and safely. Besides catering to equity, commodity and derivative segments, we also provide index services. Our service offerings are subscription based and ensured via text messages, email and website. The client is free to opt for a free trial initially and upgrade to paid services once profits start flowing in and he/she gains confidence in our abilities. We back our paid services with dedicated support, along with competitive pricing and daily discount offers for attaining great savings."
Share Advisor's keenness to appeal to subscribers reflects in the multiplicity of service packages, each tailored to the subscriber's individual needs. In the equity segment, the options include Equity Cash, Equity Cash Premium (Pay for Positive Tips Only), Equity Cash Royal, Cash Intraday Classic Services and Equity Combo Premium packages. Index Future, Index Options, Classic Option Services and Share Advisor Premium packages are available to cater to all index service needs. The derivative segment portfolio is also vast, including Stock Future Intraday (Pay For Positive Tips Only), Stock Future Premium, Stock Future Positional (HNI Services), Stock Option (Pay For Positive Tips Only), Stock Option HNI, Option Positional and Option Combo Premium.
On the Stock Option package on offer, the spokesperson further stated, "Our Stock Option is the basic package priced at INR 24308 and includes 40 positive tips. The service delivery is ensured through WhatsApp, while necessary updates are provided via SMS and web portal. The subscriber can be rest assured of one daily intraday tip offering a possible profit of INR 3000 to INR 5000 per lot. Proper Target and Stop Loss is provided with the Target to Stop Loss Ratio of 4:1. Nifty Trends, Resistance & Support level for the day are also provided to boost ROI."
Those seeking Nifty option trading tips can also opt for Option Positional that guarantees three to four tips a week with an earning potential of INR 6000 to INR 13000 per lot. Like the Stock Option package, here too the tips are provided via WhatsApp and come with proper Target & Stop Loss where Target to Stop Loss Ratio is 4:1. Complying with its competitive pricing policy, the investment advisory firm offers the package at just INR 18231. Other offerings like Stock Option HNI and Option Combo Premium build on these two packages and are available at INR 36462 and INR 24308 respectively.
About Share Advisor:  
Share Advisor is a reliable and reputable investment advisory firm headquartered in Navi Mumbai. Licensed by the Securities and Exchange Board of India (SEBI), the firm specializes in providing Equity intraday tips , along with commodity and derivative segments, and index services. Thanks to its quality backed focus, Share Advisor has emerged as the best stock tips provider in India .
Contact Information:
Share Advisor
Millennium
Business Park
Sector-1, Building No- A 1
Mahape, Navi Mumbai
Maharashtra – 400710
Phone: 18002667071
Email: sales@shareadvisor.in
Website: https://www.shareadvisor.in/