Share Advisor Offers Nse Stock Options Tips And Trading Strategies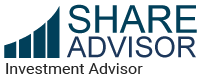 Press Release (ePRNews.com) - Navi Mumbai. Maharashtra - Apr 16, 2019 - Share Advisor was established by a team of professionals who shared on the common goal of opening the Indian securities and exchanges market to every individual with a soft spot for trading. The platform has over the years remained true to their founding objective as they have managed to provide a trusted platform for receiving quality trading tips. Share Advisor takes pride in being a non-limiting website which anyone regardless of their expertise can use to significantly build on their portfolios.
Talking about what they have in store for newbies, the Company Spokesperson said, "We understand the challenges of getting to the market as a first-time trader and to save you from taking uncalculated risks, we give you the chance to have a free trial. The trial we provide will introduce you to the fundamental concepts of the market which will save you a lot of costly mistakes. As a newbie, we highly recommend that you never let your emotions take over you and to always go the extra mile in learning all the strategies of trading before making heavy investments."
Investors who are after a trusted partner that will provide them with analysis based option trading tips in India have in Share Advisor, a team that will deliver more than they expect. The portal provides clients with the opportunity to select the most suitable package that will suit their trading strategies. Share Advisor understands the different requirement of options traders and has each package professionally tailored to complement their daily needs. All the provided tips by the company are provided with a specified target to stop loss ratio thereby making trading easier.
Speaking about what it takes to trade like a pro, the Company Spokesperson said, "The market is never constant and to constantly gain the upper hand never-ending learning is a technique no one has ever gone wrong with over the decades. By continuously working to gain as much knowledge as possible, our tips will come as an extra advantage which complements the strategies you have in place. Another rule to never ignore is that you can never understand the entire market at a go and when learning it is vital to focus on specific areas of interest before diversifying over time."
There are a lot of factors that have to be taken to account before trading in the stock market which is equally one of the most exciting market segments for seasoned traders. Share Advisor is ensuring that everyone gain through their stock option tips which build on the fundamentals that dictate the market. All the tips provided are derived from the professional analysis which takes to account the current market scenario and expected changes which could impact the current pricing for the benefit of the trader.
About Share Advisor
Share Advisor is providing instant access to professional investment and trading tips for all individuals in India who are after a trusted partner that will ensure they have better competence in the NSE.
Contact Details
Company Name: Share Advisor
Millennium Business Park, Sector-1, Building no- A 1,
Mahape, Navi Mumbai.
Maharashtra – 400701.
Toll free no. 18002667071
Email: sales@shareadvisor.in
Website: https://www.shareadvisor.in/