Statum Systems Unveils Way to Replace Hospital Pagers – One Interface to All Medical Communications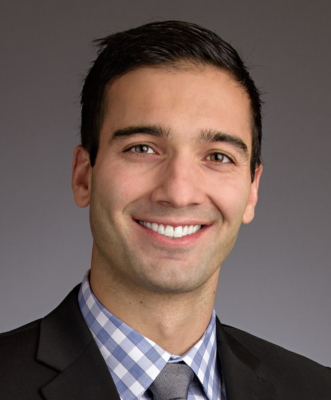 Press Release (ePRNews.com) - BOSTON - Sep 01, 2020 - Statum Systems, a healthcare IT startup, today announced StatumHEALTH, a HIPAA-compliant medical communication and collaboration platform that securely connects caregivers with each other and with hospital systems and data.
"Statum Systems was founded to solve a critical problem plaguing healthcare today – inefficient and unreliable communications among care teams," said Dr. Arman Serebrakian, a surgery resident and company co-founder.
StatumHEALTH is the only solution that allows users to receive critical messages on smartphones in locations without WiFi or cell coverage, enabling medical professionals to stop carrying pagers or other specialty communication devices.
"Caregivers are forced to constantly toggle between pagers, smartphone apps, hospital systems and telephones to access EHR and collaborate with colleagues, making it difficult to communicate competently," added Dr. Serebrakian. "And that's why we developed this innovation."
StatumHEALTH's patent-pending technology streamlines collaboration workflows and increases caseload efficiency with fast access to medical systems (like EHR) and the ability to quickly reach the right person by voice, text or video – all from a regular smartphone. 
StatumHEALTH patient care sessions ensure that medical teams can conduct secure, confidential HIPAA-compliant dialogues. Built-in intelligence alerts caregivers of relevant dialogues and provides additional patient-related information upon request. StatumHEALTH collects unique communication and productivity data, enabling improved performance and quality monitoring and predictive analytics.
"Dramatically improving the way medical professionals collaborate is critical for delivering quality care," says Fred Lizza, Statum Systems CEO. "Patients realize better health outcomes, as caregivers work with fewer communication errors and delays, and medical centers improve their financial stance. From healthcare crises to everyday operations, it's critical for our essential caregivers to have access to the right tools."
About Statum Systems
Headquartered in the Boston area and founded in 2019, Statum Systems is the developer of StatumHEALTH, an enterprise-class software-as-a-service (SaaS) platform for medical communications, collaboration and data analysis. StatumHEALTH is the only solution that provides the reliability, reach and immediacy of pager messaging, without requiring caregivers to carry separate devices. To learn more, contact info@statumsystems.com, (813) 540-4258, ​Linkedin or Facebook.
Media Contact:
Victor Cruz
For Statum Systems
​Email: vcruz@mediapr.net
Source :
Statum Systems