Sunlight Cleaning Expands Post Renovation Cleaning Services into Brooklyn, and Long Island New York
Sunlight cleaning company is glad to inform that it is going to expand its Post Renovation Cleaning Services into new areas, mainly in Brooklyn, and Long Island (New York City).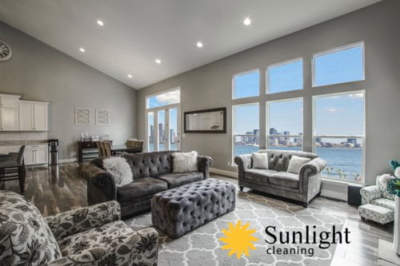 Press Release (ePRNews.com) - New York City, New York, NY (USA) - Oct 06, 2019 - The representatives of Sunlight cleaning company, one of the leaders in the cleaning business in the area, are proud to announce the opening of the new offices in Brooklyn and Long Island in the nearest future.
This decision was mainly due to the fact that Post Renovation Cleaning Services NYC, that Sunlight cleaning company provides to its customers, are in demand in Brooklyn and Long Island as much as in other areas of New York City. Pretty soon, the residents of Brooklyn and Long Island will have direct access to Sunlight cleaning company at the new service locations, offices, and commercial buildings in these areas.
The official representatives of the company claim that they want to make post renovation cleaning services accessible to all residents of New York, no matter in which area their home or office is located. The company treats all its current and potential clients equally, so the decision on the expansion was a logical consequence of it.
Now the residents of these regions will be able to receive professional assistance in the difficult process of post construction cleaning that is, unlike a regular cleaning, more intensive and has many nuances for making premises livable again.
Sunlight cleaning company provides cleaning services of high quality in accordance with cleaning standards. Only certified professional staff performs post renovation cleaning works. The company manifests that it is trying to cater to the different needs of each customer. And post renovation is only one of the numerous branches of cleaning in which the company works. Also, Sunlight cleaning offers good value for money and, due to the feedbacks, a high level of satisfaction with the clients of services provided. The team of experienced professionals is focused deeply on delivering the highest standards of cleaning and providing customers with expert services at cost-effective rates.
Nowadays, besides providing qualitative post renovation cleaning services in the areas where the company began its activities (such as Manhattan), it also offers a full range of services in Brooklyn and Long Island.
To get a free consultation from Sunlight cleaning company at the new service locations, please call or order services directly on the website.
About Sunlight Cleaning company
Sunlight Cleaning company is a professional housekeeping company located in NYC. Sunlight Cleaning provides professional cleaning services in the field of professional house and apartment cleaning. Sunlight Cleaning positions itself as "flexible, reliable and affordable". The company is known for processing information taken from the feedbacks of the clients and improving services based on it.
Contact Information:
Sunlight Cleaning Service New York
1 E 2nd street apt 1107,
New York, NY, 10003-8905
Website: https://sunlightcleaningny.com