Surplus Building Materials Expands Warehouse to 150,000 Square Feet; Opens New Design Showroom
Family-owned building supply retailer offers new products and services to homeowners, contractors, builders, landlords and apartment complexes, remodelers, interior designers and DIY trendsetters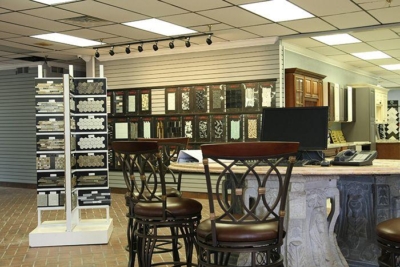 Press Release (ePRNews.com) - FARMERS BRANCH, Texas - Jun 20, 2017 - Surplus Building Materials recently expanded its warehouse from 65,000 square feet to 150,000 square feet and on July 8 will hold an official grand opening of a new 5,000-square-foot design showroom. Surplus Building Materials is located at 3404 Belt Line Road in Farmers Branch.
In addition to the grand opening of its new showroom, Surplus Building Materials will host a car show in its parking lot July 8 from 8 a.m. to Noon to help raise money for school supplies in the Carrollton-Farmers Branch school districts, as well as hold a drawing for store prizes.
Thanks to the expanded warehouse, Surplus Building Materials now has two million square feet of flooring in stock, which is equivalent to 35 football fields worth of flooring. Surplus Building Materials is also introducing new products, including a variety of shower doors and shower assemblies, bathtubs and standing faucet combinations, barn doors and hardware, and semi-custom kitchen cabinets and countertops.
The Surplus Building Materials design showroom showcases a broad selection of flooring and tile options, kitchen and bath cabinets, sinks and fixtures, as well as wall tile, doors, hardware, lighting and trim. In addition to browsing products within the showroom, shoppers can also view an expanded catalog of merchandise online and place special orders for items sourced directly from manufacturers.
"Our new showroom will display both products stocked throughout our warehouse as well as special order items," said Ron Rahmatian, owner of Surplus Building Materials. "Using visual boards, shoppers can visualize different colors, materials and design combinations to pull together an interior. It is also a great space to meet clients to design a custom home or remodel."
Surplus Building Materials was founded by Ron Rahmatian and his brother Mo in 2010. As real estate investors, the two recognized the high cost of materials was preventing many average homeowners from remodeling their homes. To remedy that, the brothers began finding closeout and tile "seconds" deals, which they then offered for resale at much lower price points.
Along the way, Surplus Building Materials began to purchase merchandise comprised of Grade A materials from overstock, odd lots and materials produced by small USA-based manufacturers. The next step was building direct relationships with manufacturers to design and produce signature items like maple wood vanity and kitchen cabinets, mahogany front doors and wrought iron entry doors. As a result, the store offers unique and luxury materials at prices significantly below retail.
So, despite the name, Surplus Building Materials in not just closeout surplus deals – the majority of products are non-surplus items that are regularly re-stocked and offered at surplus-like low prices.
"Because of the strong relationships we've built with manufacturers over the years, approximately 90 percent of our merchandise are regularly re-stocked items sold at discounted, wholesale-to-the-public prices," said Ron.
Surplus Building Materials and its design showroom are open to the public Monday through Saturday from 8 a.m. – 7 p.m. Employees offer both English- and Spanish-speaking assistance.
For more information about Surplus Building Materials, visit http://www.sbmtx.com/
Source :
Surplus Building Materials

Business Info :
Surplus Building Materials
3404 Belt Line Road
Farmers Branch, Texas - 75234 United States
Phone: 972-241-4444
Website:
http://sbmtx.com