Talented Senior Project Manager Joins S.L. Leonard & Associates' Team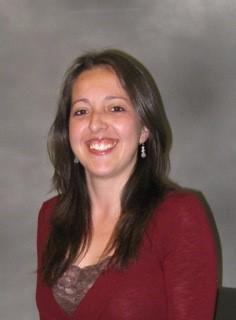 Press Release (ePRNews.com) - CAMARILLO, Calif. - Feb 15, 2017 - Perla Hernandez Lastra has joined project management firm S.L. Leonard & Associates as a senior project manager. Prior to joining S.L. Leonard & Associates, Hernandez Lastra served as the project manager on the 115,000 square foot Marciano Art Foundation Museum adaptive re-use project in Los Angeles, with a construction value over $21 million.
"Perla brings a wealth of building experience to S.L. Leonard & Associates," says Sean Leonard, founder and president. "She's fluent in Spanish, is a LEED Accredited Professional and has spent a good deal of time managing impressive projects. We're happy to have her join our team."
In the short time Hernandez Lastra has been a senior project manager at SLL, she has worked on the Casa Pacifica Centers for Children & Families and the Primestor Development's Amara Regional Shopping Center – both in Camarillo. Casa Pacifica Centers for Children & Families is a $21 million project which consists of 46,000 square feet of state-of-the-art clinical, residential and administrative facilities, including two new cottages for housing youth with significant substance abuse issues, a training center and a renovation of the administrative building. The second phase will incorporate a therapeutic activities center and a new clinical building. Primestor Development's Amara Regional Shopping Center is a 44 acre project with 486,000 gross leasable square feet that will house many major national retailers and is scheduled to break ground this summer.
During her tenure at a large national general contractor, one of Hernandez Lastra's major projects was the Great Wolf Lodge in Garden Grove, a 14 acre site containing a 132,000 square foot indoor water park, a 14,000 square foot wave pool, one outdoor and three indoor pools, and a nine-story Hotel Tower with 603 keys. The project also has a three-story lobby core building with 30,000 square feet of conference space and 18,000 square feet of retail and dining facilities, including five restaurants. The site houses a five-level design-build parking structure with 950 stalls.
Hernandez Lastra is an instructor at UCLA Extension where she has been teaching the Construction Technology class since 2016. She is also a national trainer for SAP and Prolog. She taught Engineering Practices and Procedures, Field Operations, Technology, and Logistics at Turner's School of Construction Management for Minority/Woman/Disadvantaged Businesses from 2010 – 2016.
She is a LEED Accredited Professional and is OSHA 30-hour certified, as well as CPR & First Aid Certified. Additionally, Hernandez Lastra is a member of the Society of Hispanic Professional Engineers, Engineers for a Sustainable World, Social Economic Environmental Design, and Cornell Society of Engineers.
Hernandez Lastra holds a Bachelor of Science degree in Civil and Environmental Engineering from Cornell University and a Master of Engineering Management degree, also from Cornell University.
S.L. Leonard & Associates is a comprehensive real estate development and project management firm based in Camarillo with a second office in Torrance. The firm has worked on numerous high-profile projects (http://slleonard.com/html/port/Ins/ca.asp), including the Camarillo Public Library, the California Endowment's Headquarters and Conference Center, the City of Hope Helford Clinical Research Replacement Hospital,the mixed-use Working Artists Ventura development,the Museum of Ventura County expansion, Charles Drew University's Life Sciences and Nursing Education building and multiple affordable housing projects totaling more than 2,000 units. Prior to starting the firm, Leonard was senior vice president of project management for the Walt Disney Concert Hall. For more information, call (805) 445-4668 or visit www.slleonard.com.
Source :
S.L. Leonard & Associates