Julie Brennan Appointed Sr. Account Manager within Cavignac & Associates' Construction Practice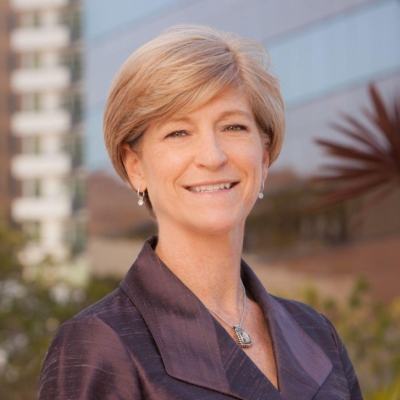 Press Release (ePRNews.com) - SAN DIEGO - Apr 12, 2017 - Cavignac & Associates, a downtown San Diego-based risk management and insurance brokerage firm, has appointed Julie Brennan to the post of senior account manager within the agency's construction practice, announced Jeffrey W. Cavignac, CPCU, RPLU, CRIS, company principal and founder.
Brennan brings to Cavignac & Associates 17 years of experience in the insurance industry. In her new position, she will serve as the main point-of-contact at the agency for both surety and commercial insurance clients. Working alongside James P. Schabarum II, CPCU, AFSB, who serves as a principal of the firm and oversees the firm's Surety Department, she is charged with servicing Schabarum's clients, maintaining long-term relationships and ensuring that all their account service needs are met.
Her ongoing responsibilities include consulting with insured and insurers, managing the new business and renewal process, identifying exposures to loss and advising on appropriate coverages, assuring schedule of service activity completion and compliance, resolving complex or significant risk control issues, conducting contract and lease reviews, facilitating team meetings, and mentoring and training new members of the surety and insurance team.
Most recently, Brennan served as commercial lines manager for Orion Risk Management in Newport Beach, where she led a service team of 20 individuals in two offices. There she provided mentorship and training, managed workflow, served as the client and market liaison, and provided contract review and other needed resources throughout the firm.
Previously she served eight years with John Burnham Insurance Services in San Diego, working her way up from senior account manager, construction, to producer/commercial lines manager. Prior to that, she was employed for three years by Wells Fargo Insurance in Columbus, Ohio, Washington D.C. and San Diego, where her most recent position was account executive, commercial insurance. For another four years, she worked for Willis Risk & Insurance Services in Washington D.C., and La Jolla, Calif., last holding the position of marketing manager.
Brennan attended Hood College in Frederick, Md., where she worked toward her French and English double major. She has completed AMA Leadership training and attended the BB&T Leadership Institute. She holds ARM, CIC, and CRIS accreditations.
Her civic contributions include serving as secretary and board of director for Living Waters Fellowship in Coronado, Calif. She also has been involved with other charitable organizations such as The ARC Foundation, Junior Achievement, March of Dimes and the CF Foundation.
Brennan resides in the San Diego community of San Carlos. She has two grown children, Joe and Maggie. In her leisure time she enjoys hiking and other outdoor exercise as well as fine wine and dining.
About Cavignac & Associates:
Founded in 1992, Cavignac & Associates is a leading risk management and commercial insurance brokerage firm providing a broad range of insurance and expertise to design and construction firms, as well as to law firms, real estate-related entities, manufacturing companies and the general business community. Company principals are Jeffrey W. Cavignac, CPCU, ARM, RPLU, CRIS, MLIS; James P. Schabarum II, CPCU, AFSB; Scott A. Bedingfield, AAI, CIC, CRIS; Patrick Casinelli, RHU, REBC, CHRS; Matthew Slakoff, CIC, CRIS; and Matthew Noonan, RHU, CIC, CHRS, CCWS. The firm employs a staff of more than 50 at offices located at 450 B Street, Suite 1800, San Diego, Calif., 92101. More information about the company can be found on the Web atwww.cavignac.com.
Source :
Cavignc & Associates