Nicole Laforteza Joins Cavignac & Associates as Employee Benefits Department Account Administrator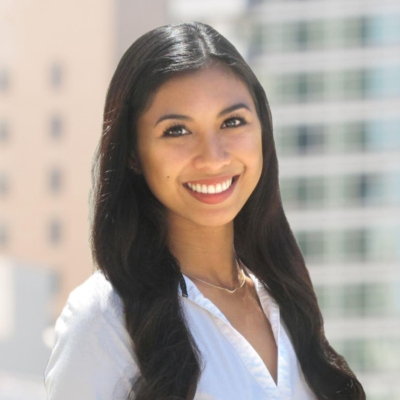 Press Release (ePRNews.com) - SAN DIEGO - May 15, 2017 - Cavignac & Associates, a downtown San Diego-based risk management and insurance brokerage firm, has hired Nicole Laforteza as an account administrator within the agency's Employee Benefits Department, announced Jeffrey W. Cavignac, CPCU, RPLU, CRIS, company principal and founder.
Laforteza's primary responsibility is to assist the department's account manager with daily service activities for each client's benefit offerings. Specifically, she coordinates requests for proposals and prepares quotations for new and renewal coverage; compiles open enrollment materials; creates spreadsheets, presentations and proposals for new and renewal business; and prepares packages of material for open enrollment meetings, sometimes handling those meetings if requested.
Prior to joining Cavignac & Associates, Laforteza served as a bookkeeper and administrative assistant for Dunne & Dunne, LLP, where she worked for five-and-a-half years. There she maintained all client accounts, prepared client invoices, collected replenishments and assisted all of the firm's associate attorneys.
A graduate of California State University, Long Beach, Laforteza holds a Bachelor of Arts degree in journalism, with an emphasis in public relations and minor in communication studies. Currently she is a graduate student at National University, where she is working toward her graduate degree in strategic communication.
Born in the Philippines and raised in San Diego, Laforteza currently resides in the San Diego community of Chula Vista. She enjoys various sports, especially basketball, running and hiking. Her other leisure time activities include playing with her three dogs, photography, and going on spontaneous adventures to Orange County, Los Angeles, and hidden spots within San Diego.
About Cavignac & Associates:
Founded in 1992, Cavignac & Associates is a leading risk management and commercial insurance brokerage firm providing a broad range of insurance and expertise to design and construction firms, as well as to law firms, real estate-related entities, manufacturing companies and the general business community. Company principals are Jeffrey W. Cavignac, CPCU, ARM, RPLU, CRIS, MLIS; James P. Schabarum II, CPCU, AFSB; Scott A. Bedingfield, AAI, CIC, CRIS; Patrick Casinelli, RHU, REBC, CHRS; Matthew Slakoff, CIC, CRIS; and Matthew Noonan, RHU, CIC, CHRS, CCWS. The firm employs a staff of more than 50 at offices located at 450 B Street, Suite 1800, San Diego, Calif., 92101. More information about the company can be found atwww.cavignac.com.
Source :
Cavignac & Associates