Swim Folks Provides Engaging Private and Adult Swim Lessons
Swim Folks, an excellence-driven swimming school, provides private and adult swim lessons in Miami.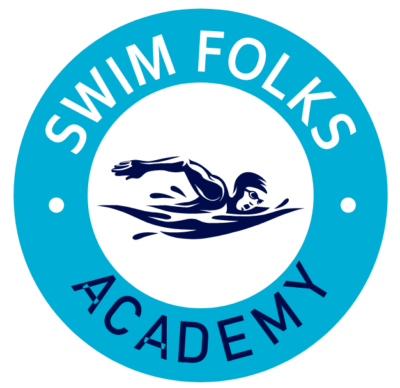 Press Release (ePRNews.com) - FLORIDA, UNITED STATES - Jan 24, 2023 - Recreational activities are a good way to keep the body fit and agile. Swimming, for instance, is a popular sports activity that offers physical and mental benefits. Swim Folks is a swimming school dedicated to providing swim lessons for different categories of people. The swimming school provides swimming lessons for adults, kids, babies, tots, and infants. They have in their employ well-trained and skilled swimming instructors who have trained over 5000 students successfully. Their goal is to provide their students with all the resources and training required to win competitions or simply stay fit. Some of their services include triathlon, swimming lessons for kids, swimming lessons for adults, swimming babies, and personal training.
In response to a query about their services, the spokesperson of Swim Folks commented, "We are a success-driven swimming academy, and we take pride in the fact that we have trained numerous students who have succeeded in top-level competitions. In our swimming school, we have coaches and instructors who are highly professional and well-experienced. You can count on them to provide you with theoretical and practical knowledge on different swimming exercises. Through our swimming lessons, we can help you boost your confidence, build new swimming skills, and improve your swimming techniques."
At Swim Folks, they provide students with skillful instructors, coaches, and lifeguards. They are focused on helping those who are new to swimming with overcoming their fears of water, and they also help people who aspire to become swimming competition champions by building their skills. The major competitive strokes they offer include butterfly, freestyle, backstroke, and breaststroke. Their private swimming lessons are provided for students in their private homes or condo pool. They ensure to properly understand the learning styles of all their students and then provide them with swimming lessons that fit their different styles. Their instructors always begin with taking a test and discussing the best ways for students to have their swim lessons for adults in Miami.
The spokesperson added, "Our swim lessons are recognized as one of the best in the area where we serve. We have in our swimming academy professionals with degrees in Physical Education and Lifeguard/CPR/AID/WSI Certifications. You can also trust that our instructors are versed and well-experienced. Spending time with them will provide you with all the needed information and skills you need to master different water tactics. You can rest assured that we employ methods and procedures to keep you safe and secure at all times. All our swimming lessons begin with learning about water safety and proper pool etiquette. If you are a swimming sports person, you can be sure that our instructors will help you build stamina and momentum."
Swim Folks provides people with a simple and seamless way to register for their lessons. They simply need to register online, get confirmation, and begin their lessons. Those who want to know the cost of private swim lessons in Miami can visit their website.
About Swim Folks:
Swim Folks is a leading swimming academy providing adults, kids, and toddlers with standard and safe swimming lessons.
Contact Information:
Swim Folks
1558 NE 162nd st,
Unit A, MIAMI, 33162,
FLORIDA, UNITED STATES
Phone: 786-625-6565
Email: info@swimfolks.com
Website: https://swimfolks.com/
Source :
Swim Folks