All 4 Kids Providing Top-Quality Trampolines and Silver Cross Prams for Kids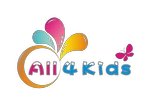 Press Release (ePRNews.com) - Vic, Australia. - Nov 27, 2017 - All 4 Kids, a store catering for kids' items, is now offering the best and safest trampolines for kids, as well as a variety of attractive prams from Silver Cross for babies.
All 4 Kids specialises in providing a wide range of toys and other items required by kids, babies, and their moms. Based in Melbourne, the retailer has a secure online platform for the convenience of its customers. All 4 Kids delivers all its items across Australia, as well as around the world. The retailer has its warehouse and display in Campbellfield, Victoria. Ranging from toy gift boxes and games and puzzles to educational and outdoor toys, All 4 Kids supplies it all.
Speaking at a public event, one of the executives at All 4 Kids stated, "We sell imported products of highest quality that are safe for babies and kids. We are a proudly Australia-owned and run home business, operating since the year 2000. From nursery furniture to prams and baby clothes, we deal in all such stuff that kids and their mothers require regularly. At All 4 Kids, we always aim at providing our customers with the best prices and quality on our products."
All 4 Kids offers a variety of baby products, such as cots, feeding chairs, convertible car seats, booster seats, play time items, highchairs, baby carriers, and Manchester. The retailer also supplies many types of baby accessories for health and personal care, toilet training, teething, and sleeping purposes. At All 4 Kids, moms can also find useful products like nappy bags, breastfeeding essentials, dish cleaning accessories, and maternity support items. For older kids, All 4 Kids provides storage items, including bins, wall organizers, hampers, storage boxes, and bathroom storage products.
The executive also asserted, "Whether these are toys or outdoor accessories for kids, we ensure to bring a variety of vibrant and appealing products from reputed brands. On our online store, customers can get some beautiful and unique items from brands like Joy Baby, Olivia, Safety 1st, Squids, Kidkraft, Bubble, Babyzen, and Angelcare. With our clear policies on shipping and returns, customers can avoid all hassles that may happen during online shopping. We offer smooth delivery services through our renowned partner firms."
All 4 Kids is such a toy shop in Melbourne that carries every type of toy for babies and kids. Whether parents want to buy trampoline or ride-on toys, they can find it all on All 4 Kids. The online retailer stocks the best trampoline, such as The Shrunks – Kids Safety Trampoline, which is super-strong, easy to set up/disassemble, and padded for full protection. All 4 Kids also sells kids' furniture like beds, wooden furniture items, and bean bags. People can even get kids' travel items like bedding, placemats and headwear at the online store.
About All 4 Kids:
All 4 Kids operates an online store that carries various items for babies and kids. The retailer offers a complete range of baby toys, from ride-on toys and recreational toys to art and craft, wooden toys, and musical toys. All 4 Kids provides baby toys from the best brands, such as Babychic, Baghera, Skip Hop, Tegu, Micki, Hippy Chick, and Motorola. For parents looking to buy the best Silver Cross pram, All 4 Kids offers an exclusive range of the most luxurious rides. The online retailer supplies durable products made of the finest materials.
Source :
All 4 Kids