Shop for Baby Bassinets and Ride on Toys and Toys at All 4 Kids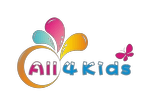 Press Release (ePRNews.com) - Campbellfield, Vic, Australia - Aug 30, 2017 - Based in Melbourne, Australia All 4 Kids is a leading online retailer of a broad range of top-notch babies, kids and mum products, and accessories. Some of their products include baby bassinets, ride-on toys, toys, kids' furniture, kids' bedding, sleeping aids, belly blankets, Babyhood travel carrier cot, maternity cushion, belly belt, and more. All their products are sold online at wholesale prices to ensure their customers do not incur additional costs. The company guarantees their customers affordable prices for their goods, friendly customer service and dependable and rapid shipping services.
On why customers should shop from their online store, one of the company's officials said, "We have the zipPay service which is a direct and secure payment option for our clients who cannot pay instant cash or would like to make payments in line with their budget.  We value our clients, so we continually effort to give them brilliant customer service by being always ready to provide what they need, suggestions, complaints or queries regarding our services and products. Also, we warrant that all our products are high quality as they meet the Australian Safety Standards. Lastly, we offer reliable and fast shipping services to both our clientele in Australia and worldwide."
For those looking for an online shop that sells ride-on toy in Australia, they can visit All 4 Kids' online store. They have a huge stock of ride-on toys and ride-on electrical cars that give children the opportunity to drive moving vehicles just like they see in movies or cartoons. A guarantee they offer is that their ride-on toys are innovative, are of high quality, child-friendly and will help them enjoy their playing time with their friends. Many people think that ride-on toys are expensive which makes them worry if they should buy them for their children, however, with All 4 Kids who are a reliable kids toy provider, they can best rest assured of getting them at affordable prices.
On why parents looking for a toy shop in Melbourne should buy from them, the same company official said, "We ensure that the toys we stock are manufactured by brands that value quality and make these toys from the best materials. Our store sells toys of different varieties, shapes, colours, styles, and designs for both girls and boys. Moreover, those who purchase toys from All 4 Kids are guaranteed to give their babies a pleasant time when they play, build their muscles, provide them with a sense of poise and power and improve their brain coordination."
Parents looking to buy baby bassinet can do so at All 4 Kids.  Their baby bassinets are inexpensive and are available in various colours, styles, designs, and shapes. Also, their bassinets are portable and have a cover or hood that one can pull over while a baby is sleeping. They are also easier to use for many parents since their sides are lower, so they don't need to lean over the rail to place the toddler inside.
About All 4 Kids
All 4 Kids Australian family-owned and operated entity that established in 2002 that retails their baby, kids, and mum products via their online store.
Source :
All 4 Kids