All 4 Kids Sells Beautiful Baby Toys and Change Tables in Australia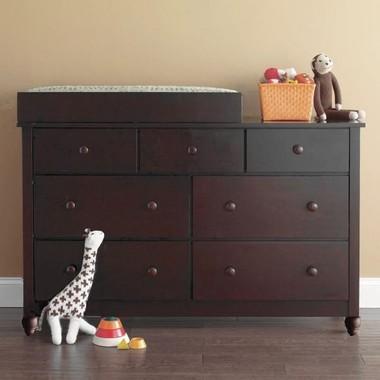 Press Release (ePRNews.com) - Victoria, Australia - Jun 08, 2017 - All 4 Kids is a leading one-stop shop for babies', kids' and mum's items. They are currently promoting beautiful baby toys and change tables in Australia. They are based in Melbourne even though they send all the items all around the Australia or around the world. They are proudly Australia owned and run home business since 2000 and deliver a wide range of quality products from nursery furniture, prams to baby clothes and Manchester with an affordable price. They are a warehouse seller importing product, to ensure there is no intermediary between them and their customers.
Their Sales Manager stated, "It is possible for your kid to learn so much with toys. Toys can boost the kid's thinking capacity and improve their reasoning. Further, toys can help children develop self-confidence as they engage with their toys. Children will also improve their judgmental skills as well as exercise their muscles. Playing with toys is undeniably a great teasing for their muscles. This is because they use their muscles to rock horses and ride bikes and more. Kids feel good when they complete a game and appreciate how to get through real life situations. They can, therefore, improve their brain and hands coordination as they play with these toys. Toys also help develop the kids' imaginative skills as well. We offer these baby toys in Australia at affordable prices."
They sell the Joy-Baby 7-Drawer change table chest of drawers that has a free change pad. This beautiful Europe design change table for baby meets one's needs at home, in their nursery. It can be used as a chest of drawer as the baby grows up because the changing pad is removable. This change table is made of quality New Zealand Pine to make sure that solid construction can guarantee long lasting usage. It is worthwhile furniture in one's nursery for their little love from newborn to teenage. All 4 Kids' nursery furniture is finished by 100% poison free paint to make sure the little one is safe.
The Sales Manager added, "We sell dollhouse, ramp racing set, espresso kitchen corner, kitchen pretend toy and more. We have toys that your family members can use to play with your child. This can help improve the bond among your family members while bringing everyone else closer to the child. Playing with your child will make you appreciate and acknowledge the fears, strengths, weaknesses and interests of your kid."
They stock cause and effect toys that promote visual skills and provide an opportunity for eyes and hands coordination, repetitive sequences and sensory exploration. These toys allow children to 'cause' certain reaction such as a light flashes or a push a button. Their Fidget Toys keep the hands and fingers of the child engaged when the brain is busy. These toys effectively help in promoting focus, self-regulation, and concentration, decreasing stress, and providing tactical skills to the child. They also offer many other kinds of baby toys enlisted on their website.
About All 4 Kids
At All 4 Kids, one can find a great collection of toys in Australia online for both boys and girls. Their toys originate from leading brands made from material safe for children. One can go through their list of toys they have in stock online or physically visit the store in Australia.
Source :
All 4 Kids