Zonli Home Manufactures Top-Notch Heated Blankets With Amazing Features
Zonli Home is a leading manufacturer of heated blankets that comes with amazing features. Their products can benefit you greatly.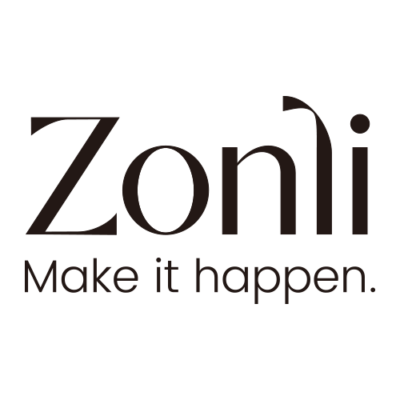 Press Release (ePRNews.com) - China - Oct 02, 2022 - When it comes to cozying up your home, there are many options to spend your money on. So, why invest in Zonli Home's heated blankets? They have various benefits and are a great investment for your home. Zonli Home manufactures high-quality heated blankets that can make you happier and healthier and even save you money. The company offers top-notch heated blankets that come with amazing features. Their heated blankets are a perfect choice if there's winter where you live or you're looking for something to snuggle up with.
There are surprising benefits to Zonli Home's heated blankets that you might not even be aware of. Best heated blankets online can provide you with relaxation, improved mood, enhanced energy efficiency, help with chronic pain, improve your quality of sleep, and much more. We all agree that there's nothing worse than waking up from a nap in a cranky mood, but Zonli Home can help you with it. The company provides a wide range of heated blankets to choose from, as per your unique requirements. In response to a query regarding their services, a spokesperson for Zonli Home said, "We strive to ensure that our products provide a cozy atmosphere for everyone. We thoughtfully select each fabric, texture, and color to provide our customers with the best blankets. We have thousands of happy customers who can vouch for our exceptional services."
If you want to order best electric blanket for yourself, Zonli Home offers you various options, including stripes, no stripes, queen-size blankets, full-size blankets, electric heated blankets, and more. Zonli Home's heated blankets are made of the finest quality materials. They do not require any pre-heating; they will warm up within five minutes. The company's heated blankets have amazing features, including 4 to 10 personal heat settings to adjust the temperature as per your comfort level, 6 to 12-hour auto-off digital controller, made of 200 GSM flannel fleece, machine washable, provides therapeutic warmth, and they are available in single and full size with two controllers. Zonli Home's heated blankets come with a 10-foot power cable that you can adjust to your comfort.
Zonli Home's heated blankets can provide you with a healthy mind and a healthy body. The company also provides exciting deals and offers; you can buy two and get 20% off. Zonli Home's heated blankets are the ultimate way to cut down your expenses. Using their blankets while turning off your thermostat can save 68% to 90% a year on your heating bill. With Zonli Home's products, you can get warm and cozy without having to spend a fortune. Safety is their utmost priority, and all their heated blankets are ETL-certified and fitted with overheat protection which shuts them down if they get too hot.
About ZonLi Home
ZonLi Home is a manufacturer of home textiles that provides a wide range of top-quality blankets. They offer a wide range of products, from heated blankets to weighted blankets and more.
Contact Information
ZonLi Home
Phone: +86 17300921602
Email: cs@zonlihome.com
Website: https://zonlihome.com/
Source :
ZonLi Home