Talented New Artist on the Rise: Blake G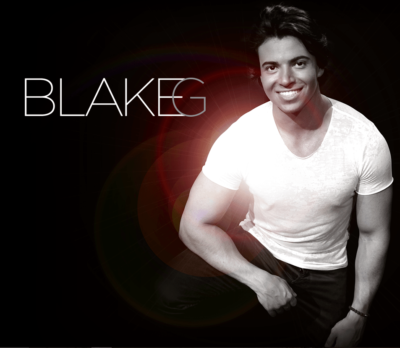 Press Release (ePRNews.com) - Los Angeles, CA - Jul 30, 2018 - Blake G is an American vocalist born in Miami and raised by a family of individuals with South African and Italian descent. Although he recently re-located to Los Angeles, his music is influenced by Miami's famous vibrant Latin rhythms, alongside the sounds of his father's hometown of South Africa. His musical style ranges from classic American Pop to Latin Pop. Exposure to various ethnicities and a wide range of diversity throughout his childhood gave Blake the ability to entertain audiences of different backgrounds, races, ages, and gender. Blake is currently working on his debut single that features 19-time Grammy-award winning producer Emilio Estefan. Emilio met Blake at a performance in Miami and was impressed with his potential, the rest is history. His hot single is set to be released Summer 2018!
BLAKE G. is the legendary Latin King, EMILIO ESTEFAN's protégé. This bilingual HOT Miami sensation is going to be the hottest singer hitting the charts this summer when he debuts his HIGHLY anticipated single "BE ALONE". BLAKE G.'s multicultural sound, dance moves and sexy voice will have the world dancing all year long. People can't help but fall in love with this sultry singing heartthrob. Yes, music is his number 1, but beyond music, Blake enjoys working out, hanging out at the beach and considers himself to be fashion forward. With a growing You Tube audience and a reach of over 140k Instagram followers, it is evident that people are wanting more and more of Blake G.
It's not just his chestnut bedroom eyes, beautifully sun kissed tanned skin, amazing bouncing hair, or perfectly sketched muscles that drive people wild. BLAKE G.'s electrifying powerful voice and non-stop dance moves throughout his performance took him from performing in small club venues to performing in front of crowds of over 100k. Just this year, Blake has performed at various venues, such as the Victory Cup in Austin, Texas, Silverlake Lounge in Hollywood, CA, San Francisco Pride and San Diego Pride. If you blended FRANK SINATRA'S charm, RICKY MARTIN'S sex appeal and FREDDIE MERCURY'S diverse voice, you'd have the birth of a NEW Star for this generation and his name is BLAKE G. But don't worry, you won't have to go out and buy a telescope to follow this rising star. Click, follow and subscribe to BLAKE G.'s social media links below, where you'll be able to find the latest updates and EXCLUSIVE news on his music, concerts and merchandise.
Instagram/Twitter/Facebook: @TheOnlyBlakeG
YouTube: https://www.youtube.com/channel/UC58M7Xn26peH1nTJdGaj4MQ/featured