Team Compass Keeps Pace With Hot Real Estate Market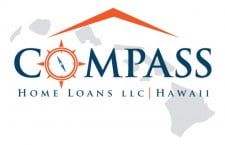 Press Release (ePRNews.com) - Oahu, Hawaii - Feb 15, 2017 -   Compass Home Loans, LLC, a full-service, Hawaii-based mortgage banking company, is continuing to add members to its growing team. In less than two years since its launch, Compass Home Loans has quickly risen to become one of the top 20 lenders on Oahu in a field of over 100 competitors.
Jon Whittington, the President of Compass, points to his growing team of seasoned mortgage professionals as the reason for the company's meteoric rise. "Everybody wants to play on a winning team," said Whittington. "Success breeds success, and that attracts good people. Two examples of which are Tae Ho Kim, and Steven Bui, who I'm pleased to welcome to Compass."
Both Mr. Kim and Mr. Bui, who will be joining the Compass team as Home Loan Originators, have solid four-year records of success in the industry and an incredible amount of enthusiasm for helping clients through the loan process.
Mr. Kim, who hails from South Korea, brings a new dimension to Compass and the local Korean community. Married, he likes to spend his free time with his wife and two children. Mr. Bui, a local boy from Kaneohe, and the youngest of six boys, has always worked in the housing industry – including a stint as a project engineer at a construction company. Mr. Bui is graduate of the Hawai'i Baptist Academy and the University of Hawai'i. "I'm really glad to be a part of the Compass team," said Mr. Kim. "Me too," said Mr. Bui. "Compass has a great reputation around town." Both are looking forward to helping Compass, and their clients, make 2017 the best year on record.         
Compass Home Loans, LLC – Company NMLS #1194719 – is based in Honolulu and provides home financing for all major Hawaiian Islands. The company's head office is located next to Ala Moana Center at 1357 Kapiolani Boulevard, Ste. 1450. Visit www.CompassHawaii.com for updated news and information.
About Compass Home Loans, LLC
A full-service, Hawaii-based mortgage banking company, Compass Home Loans, LLC is licensed as a Hawaii Mortgage Loan Originator Company and a sponsored third party originator authorized to originate FHA and VA loans. NMLS# 1194719. Compass Home Loans, LLC is regulated by the Hawaii Division of Financial Institutions.
Source :
Compass Home Loans, LLC