Tehran Nasim Is Offering International Freight Shipping Services To Iran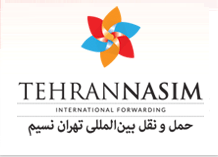 Press Release (ePRNews.com) - Tehran, Iran - Jun 08, 2018 - Over the last 40 years, Tehran Nasim has provided domestic and international transportation services in Iran. Operating a wide range of freight forwarding the company maintains over 25 customs brokerage facilities at different Iranian entry and exit ports. The reputation Tehran Nasim enjoys is a result of the long-standing relationships they have nurtured with their customers, with whom they have done business for many years in Iran and neighbouring countries and across the world.
One of the Tehran Nasim Directors said, "Because our headquarters is in Tehran, Iran, most of the customers we serve are Iranian based companies. We do have international customers too who either trade with Iranian companies or use our Iranian gateway to access neighbouring CIS nations. We maintain a complex road and rail connections that ease the movement of cargo through Iran. Working with strict compliance and adherence to customs and international laws, we provide detailed routings, and the quickest transit time possible at competitive freight shipping rates."
The Tehran Nasim's Global Presence puts the company up there with the best international freight companies in the world. Since 1981, the company has never lost its focus on providing superb customer service. The company makes it its business to know all the shipping and customs regulations not only in Iran but across the borders. This kind of commitment to knowledge coupled clarity of communication and dedication to the work they do for their clients have remained a strong factor in the survival of the company in this cutthroat industry. The international freight and customs services they offer accommodates both export and import shipments as required by their many customers.
"At Tehran Nasim, we enjoy a global coverage and to satisfy all our customers, we strive to maintain an up-to-date network of international freight forwarding companies," the Director continued. "Working together with our partners, we make sure we maintain reliable service and strict observance and adherence to the law to avoid trouble with customs clearance which would delay the deliverance of cargo and cause difficulties to our clients while attracting financial penalties. As well as international logistics, we also offer storage, transportation and logistics services like international sea and air freight, covering both import and export, customs clearance in Iran, including road and rail transportation services for both pre-carriage and on-carriage. We also have warehouses for in-bond cargo and general for general storage."
Tehran Nasim offers cost-efficient sea freight forwarding services for exporters and importers looking for international freight shipping rates. The company, clears and forwards cargo using its worldwide freight forwarding services based in Iran. The consulting team takes care of the coordination of import and export shipments with Iran for all types of cargo to any destination. Tehran Nasim offers FCL (Full Container Load) and also LCL (Less than Container Load) consolidation services, Project cargo services for shipping and logistics that require precise coordination and care. The company is also an NVOCC (freight forwarding agent).
About Tehran Nasim
Based in Tehran, Iran since 1981, the company serves all types of companies in providing logistics, customs and clearance as well as rail, sea, road and air shipping to Iran and from Iran. It also provides the safe passage of cargo through their Tehran logistics office to virtually anywhere in the world.
Source :
Tehran Nasim