Tehran Nasim Offers Shipping Services to Iran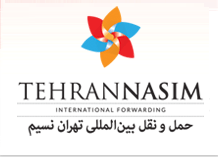 Press Release (ePRNews.com) - Tehran, Iran - Mar 30, 2018 - Tehran Nasim is a top-rated freight company based in Iran that has been providing both international and domestic transportation services in Iran for nearly four decades. The company operates a full range of freight forwarding services and customs brokerage facilities in more than 25 ports of entry and exit in Iran. Over the course of their existence, the company has been able to build a stellar reputation through their services rendering them the go-to freight company for clients in needs of these services. They have established strong relations with clients through their exceptional customer care services and are always committed to making sure that their customers get customized transportation services that will speak to their actual needs.
Speaking about their customers, the Marketing Manager said, "Over the 40 years we've been in business, we've been fortunate enough to work with a variety of clients. We've worked with companies of all sizes with the primary goal of helping them achieve cost-effective, efficient, and compliant transport & logistics management in and around the Central Asian region and even beyond to India, Europe, Russia, and China. Among the companies that we cooperate with include BOSCH, Red Cross, AEG, Sana Pooyan Business Group, and Hormozgan Cement among others. We're always happy to welcome new clients aboard and you can be sure that you're at the right place when you partner with us."
When looking to acquire services for air freight to Iran, it is crucial that one hires an experienced, expert freight forwarder with established networks. That said, Tehran Nasim has been coordinating freight shipments for import and export companies for over 20 years. They are trusted for ensuring that their customers meet their critical delivery deadlines in the most affordable way possible. Their long-term presence at Imam Khomeini Airport; Iran's leading air cargo shipping terminal, is backed up by a network of 100 plus freight overseas shipping agencies and freight carriers which enable them to streamline one's international air shipping requirements in Iran. In addition, air carriers are utilized to effectively transport goods in a timely fashion for export and import air freight in Iran.
Talking about their shipping services, the Logistics Manager said, "Tehran Nasim has time and time again featured among the top entities for customers looking for shipping logistics companies that they can trust. This is as a result of our dedication and hard work to make sure that our customers are always satisfied. Among the services we offer include rail freight, air freight, ocean freight, warehousing, hazardous cargo services, custom clearance, and project cargo services. All these services are carried out as per the industry's requirements which assures you that your merchandise is in safe hands throughout the transit period."

Shipping to Iran has never been more affordable, accessible and timely; thanks to Tehran Nasim. Since their inception, the company has been at the forefront of making sure their clients get the best shipping services which has seen their clients realize a ton of benefits in their business operations. When one partners with the freight company for shipping services to Iran, they get to enjoy customized, shipping solutions coupled with exceptional customer care service. Customers can contact the company for more details on these services through their website.
About Tehran Nasim
Tehran Nasim is an international freight company headquartered in Iran catering to the needs of their clients all around the world. They offer a variety of shipping services from ocean freight, air freight to rail freight and assure clients of nothing but the best when they acquire their services.
Source :
Tehran Nasim