Terra Design Offers Indoor Living Walls in Toronto
Terra Design is a dependable interior design firm that provides installation and maintenance services for indoor living walls and moss walls in Toronto.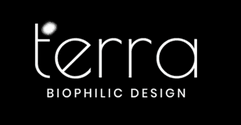 Press Release (ePRNews.com) - Toronto, Ontario - Oct 07, 2022 - Terra Design is offering professional installation services for air-purifying living walls to commercial and private clients in the Toronto area. Living walls bring life to any space by transforming it into a beautiful and healthy environment.
In answer to a question regarding their products, the spokesperson for Terra Design stated, "At Terra Design, we are adamant that biophilic design may enhance our quality of life and advance mental and emotional well-being. Because of their air filtering and deodorization qualities, our biophilic designs are more likely to make you feel energized and alive in your homes and workplaces."
For more than two decades, Terra Design has been a leader in green design – creating custom interiors that showcase our clients' interest in sustainability and environmental responsibility. Today, the company offers comprehensive interior architecture services to create spaces that are not only beautiful but also respond effectively to their occupants' needs. Those who are looking for indoor living walls in Toronto should consider Terra Design as their top choice.
The spokesperson went on to say. "In order to incorporate natural materials into our clients' surroundings in a sustainable manner, we collaborate with them. Designers and commercial clients also accrue LEED points."
By introducing living moss wall designs to commercial and residential spaces, Terra Design combines the elegant beauty of nature with the functional purpose of indoor plants without watering or maintenance. This revolutionary new concept is the result of years of research and development, which has resulted in a complete process that provides customers with innovative indoor and outdoor solutions which enable the use of sustainable living walls for their business or public space. If you are searching online for living moss wall costs you should visit Terra Design's official website.
About Terra Design
One of Canada's top interior design firms, Terra Design, offers fashionable and sustainable solutions for both residential and commercial clients. Moss walls, which can be erected in any area to offer a dash of life and vibrancy, are one of their most well-liked features. Moss is renowned for its several advantages, including enhancing air quality and lowering stress levels. Terra Design is dedicated to offering stunning, environmentally sustainable designs that will improve the quality of life for its customers.
Contact Info.
Terra Design
151 Yonge Street,
Toronto, Ontario M5C 2W7
Phone: (647)9624413
Email: info@terra-design.ca
Website: https://www.terra-design.ca/
Source :
Terra Design