The 6 Best Industrial UPS Systems
Popular with industrial facilities due to their unique ability to protect against both power inconsistencies and full-scale outages, an Industrial UPS system may be exactly what you need.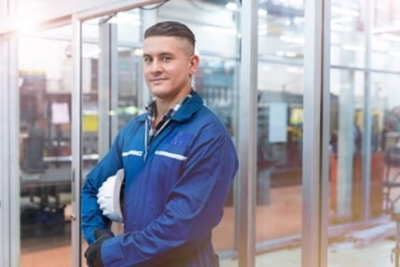 Press Release (ePRNews.com) - Madison, WI - Apr 16, 2021 - Popular with industrial facilities due to their unique ability to protect against both power inconsistencies and full-scale outages, a UPS system may be exactly what you need. However, whether you're looking for your office or smaller industrial facility, choosing the best small industrial UPS system for your needs can be a challenging prospect. To help facilitate the process for you, we've compiled a brief overview of the types of UPS which exist, how to start the decision-making process, as well as a list of the top six small UPS systems for your office or other facility. Read on to get started.
The 3 Types of UPS Technologies

In general, three basic types of uninterruptible power supply technologies exist. Each having their own role and set of advantages when it comes to protecting your infrastructure, selecting a UPS for your particular application first requires having a better understanding of what's available.
Offline/Standby

Also known as standby or battery backup UPS, perhaps the most cost-effective choice is the offline UPS system. The best offline UPS systems switch to their battery supplies quickly, preventing power anomalies and giving your equipment time to outlast shorter outages. Offline UPS are also set to protect against most spikes. However, one major drawback of these systems is their inability to maintain perfect power during minor sags and surges.
The most critical factor in the quality of an offline UPS system is the power range the unit in question will accept before switching to a battery backup. As a general rule of thumb, the wider the range, the less drain on your battery and the more backup time will be available when the power shuts off.
Line-Interactive

Providing both power conditioning and battery backup, line-interactive UPS systems are effective in environments where outages are rare, but power fluctuations are more common.
Line-interactive UPSs also deliver much better control over power fluctuations than offline alternatives. This gives them the advantage of voltage boosting circuitry and an acceptable range of input voltage, affording you more total protection.
Online Double Conversion

Double conversion UPS convert incoming power to direct current, and then back to AC. This design ensures an increased degree of isolation of the load from irregularities in the main supply. AC power is stable and clean upon generation, meaning that only an online or double conversion UPS fully protects you against power problems such as voltage sags, spikes, and even complete failure.
Factors to Consider When Choosing the Best UPS for You

How many devices do you want to connect?

Determining the number of devices you want to connect to your system should be the first step in choosing the kind of UPS system you require. Calculating the total load of those devices gives you a great starting point in determining the necessary capacity and size of your UPS.
How much are you looking to spend?

While we never recommend making a purchasing decision based solely on price, it can be helpful to have a price range in mind while shopping. You should know that the average cost of a data center outage is nearly $750,000, so spending a little extra on your UPS is a great way to protect yourself from much greater losses in the long term.
The 6 Best Mid-Sized Industrial UPS Systems

Three Phase Solutions:

In terms of space, power, and cost, the Eaton 93E UPS delivers the most efficient power quality solution possible for customers. Engineered for maximum efficiency, the 93E is appreciated for its 98% efficiency while maintaining a small physical footprint. An all-in-one solution which reduces the complexity of installation and startup, the internal 60kVA batteries of the 93E provide maximum runtime.
The Eaton 93PM UPS combines unprecedented efficiency, reliability, and vertical or horizontal scalability into a single design. Space-saving and highly flexible, this device is as easy to deploy as it is to manage, making it the perfect, three-phase, white or grey space solution for today's industrial applications.
The Eaton 9355 UPS provides premium double-conversion backup power and scalable battery runtimes for IT and electrical engineering infrastructure in corporate, health care, banking, and industrial applications. Packing a maximum battery runtime into a very small footprint, the 9355 UPS is a complete three-phase power protection solution. As an added advantage, the 9355 can be equipped with an integrated, customizable power distribution module that includes a maintenance bypass switch.
Single Phase Solutions:
The Eaton 3S delivers premium battery backup and surge protection for up to 10 home and office devices. EcoControl functionality provides up to 30 percent greater energy savings than typical battery backups, and plug-and-play compatibility enables automatic integration. The slim 3S fits neatly under a desk, in an entertainment center, or on the wall. The device also provides automatic, smooth shutdown of equipment, ensuring system uptime.
The Eaton 5SC UPS delivers affordable and reliable proception with pure sin wave output for small business servers, storage, and network equipment. What we particularly enjoy about this device is the LCD interface, which provides clear status of key parameters and allows configuration for output voltage, the audible alarm and power input sensitivity.
By using Eaton's Intelligent Power Manager software with the 5SC, you can also get up-to-the-minute information on the status of power in your network. With flexible installation, and available lithium-ion batteries, this system provides automatic and smooth shutdown of equipment powered by UPS, ensuring system uptime.
The smaller, compact design of the Eaton 5S UPS delivers backup power for desktop PCs and workstations. The Eco-Control capability of this small UPS enables you to save up to 30 percent in energy consumption. You can also enhance your power protection and safeguard your data when you pair it with the Eaton UPS Companion software.
Similar to the 5SC UPS, the 5S displays critical UPS information on battery time and outage tracking through a user-friendly LCD interface. It also shares the same flexible installation and available lithium-ion batteries to provide automatic shutdown of equipment.
Finding Your Perfect Industrial UPS System with Eaton UPS Systems
If you have any questions about what you read in this blog, or about any of the products mentioned, please do not hesitate to reach out to our team. You can do so either via our online contact form, or start a conversation with us in the chat box at the bottom right corner of your screen. Our team will contact you shortly with more information on your request. Call 844-501-1887, https://www.industrialupssystems.com/.