The Boiler Guys are Offering Snowmelt Systems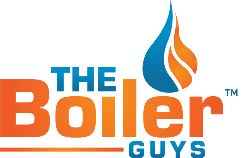 Press Release (ePRNews.com) - Toronto, Canada - Sep 28, 2017 - The Boilers Guys specialize in boiler repair, inspection, installation and cleaning from qualified, experienced hydronic specialists. They also offer other services and products such as radiator installation and relocation, gas line installation, water heater installation, heat loss calculations, steam humidifiers, AC systems, towel warmers, and in-floor heating to mention a few. They are known for offering quality products and service as well as effective solutions and personalized assistance by phone or text to all their customers.
The Boiler Guys have been in business for 14 years and are fully insured and licensed and function in compliance with Technical Standards & Safety Authority. They are up to date with industry guidelines, and train their personnel to keep step with technology and heating practices. Also, at The Boiler Guys, they guarantee that the installers servicing your home are bonded and revere privacy and your time. They take all the steps to guarantee their clients are 100% satisfied with their work. Lastly, The Boiler Guys are committed to deliver custom solutions to meet their clients' needs and demands.
A correct boiler cleaning includes more than just vacuuming the boiler; it needs comprehensive cleaning similar to the interior of a car. The Boiler Guys offer boiler cleaning services, and they guarantee detailed and quality cleaning by their expert technicians.  Their boiler cleaning services start with a carbon monoxide test, a full disassembly of the boiler to access the heat exchanger, detailed cleaning of the heat exchanger with manufactured tools, reassembly of the boiler and a carbon monoxide retest.  The Boiler Guys perform annual boiler maintenance for their customers to ensure their boiler systems are running perfectly.
The Boiler Guys also specialize in the installation of snowmelt systems.  They have several advantages such as preventing damage to driveways and concrete from acidic salts, eliminating the use of harmful chemicals and clearing up emergency entries, and helping with quicker and easier melting of snow in difficult locations.  Snowmelt systems will allow customers to have a less stressful winter.
For warmer months, The Boilers Guys offer SpacePak air conditioning systems, and it has several advantages over traditional AC units. SpacePak actively circulates air within living spaces eradicating drafts, cold spots, and hot spots. SpacePak can eliminate approximately 30% more humidity than a traditional non-efficient air conditioner. Also, SpacePak requires much less renovation work than with traditional AC systems. SpacePak can be installed in a current structure, new structure or be retrofitted.
About The Boilers Guys
The Boilers Guys is a company that offers installation of snow melting systems. Those who wish to get a quote for their snowmelt system for installation can visit their website or contact them.
Source :
The Boilers Guys