The Car Club Simplifies Access to Used Cars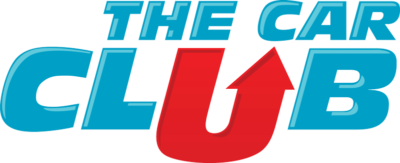 Press Release (ePRNews.com) - Canada - Oct 05, 2021 - The Car Club has been in the industry for almost 20 years vending pre-owned vehicles in Eastern Ontario and Western Quebec. The Car Club is one of the top-notch and esteemed car dealerships in Ottawa. Why? They treat all car seekers equally irrespective of their credit score or even financial plan. They believe in the straightforward principle of doing things right. Whether they decide on vehicles to buy and offer for sale or on what safety standard they provide. The company always thinks about what good is for the customer and business. They believe that their achievements depend on customer satisfaction, making them the best-used car dealer in Ottawa.
Speaking about used car dealerships, the company spokesperson said, "At our car club, we try harder to give our clients a satisfying shopping experience for used cars in Ottawa. We appreciate it whenever a customer wants to purchase a car from our website. We offer standardized services regardless of whether the customer chooses an unpleasant, moderately expensive, or expensive vehicle. Every customer who comes to The Car Club, or on our website receives personalized attention. Whether it is their first experience or not. If you are looking for used vehicles in Ottawa, look no further. Here at The Car Club will be honoured to serve you."
Finding a decent used car dealer may be challenging simply because car dealers have a dreadful reputation. But those few reliable dealers are out there, and noticing them takes a bit of your time and effort. Before you decide to choose and purchase a used car in Ottawa, consider searching for internet reviews, inventory choices, dealer price, and you can seek referrals from family and friends.
Speaking about bad credit, the spokesperson went to say, "We understand how significant vehicles are for your flexibility. That is why even with a bad credit score, we are prepared to give a chance to result with confidence and trust. For this purpose, we are the best at offering bad credit car loans in Ottawa to our esteemed customer who comes to the company or website. We believe in helping those who need car loans and can't afford them because of their financial difficulties. That has us made to become a top-notch bad credit car dealership in Ottawa."
It might be challenging to trace a car dealership that can help you with bad credit vehicle financing if you have bad credit. You will have to search a little harder until you locate them. The Car Club is one of the leading companies in Ottawa to offer bad credit car loans without checking your credit score. They offer you financing choices that you can easily afford. The Car Club loan conditions allow their clients to make payments without falling behind on their obligation.
About The Car Club
The Car Club is the leading company that sells high-quality used cars in Ottawa. They have built their reputation for three decades by selling top-notch used cars. They also offer car loans even if their client has bad credit; they assist them, which is why The Car Club is the best place to buy used cars in Ottawa.
Contact Details
Address: 1221 Newmarket St Unit 1, Ottawa, ON K1B 3V1, Canada
Phone: +13433410841
Web: https://www.thecarclub.ca/
Source :
The Car Club