Get Top Quality Pre-used Cars from The Car Club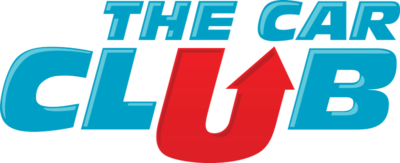 Press Release (ePRNews.com) - Canada - Oct 05, 2021 - The Car Club helps people get a vehicle of their own. They specialize in the highest quality pre-owned vehicles. The company has an in-house garage that reconditions every vehicle. Thus, clients can be confident of purchasing top-quality items. The company is committed to helping people with bad credit to get approved for various finance options. With them, one can get the lowest rate in town. The company has a team of highly skilled professionals who assist clients in any financial situation to improve their financial situation.
Speaking on why purchasing used vehicles is an excellent idea, the company spokesperson said, "There is not too much difference between cars and homes other than in terms of mobility and space. This is because many people around the globe spend huge amounts of time in their vehicles. There are several advantages of buying used vehicles. Pre-owned cars are affordable and have less insurance costs and depreciation. Moreover, parts of these cars can be found easily."
Wondering where to find the best used car dealer in Ottawa? The Car Club is one of the best places to purchase used cars in Ottawa. They have over 20 years of experience in the industry. Since its inception, the company has sold 20,000 quality pre-owned vehicles in Western Quebec and Eastern Ontario. 100 percent customer satisfaction is their top priority. Thus, clients can rest assured of buying highly satisfactory items. The company takes immense pride in providing exceptional financial solutions for various credit situations. To contact them, clients can use their phones or simply visit the company's offices.
Offering tips for buying a nice secondhand car, the company spokesperson said, "Over the years, the used car market has grown to be more than twice as the large as the new car market. This implies that there are more pre-owned car purchasers than brand-new car purchasers. To buy a nice secondhand car, clients should make a financial plan, and examine the used cars in the daylight. Moreover, they need to determine the type of car they want."
Ottawa has a large market for various used cars. It is the capital city of Canada. At The Car Club, they want clients to make the most of the car options available. Their huge inventory features vehicles of different sizes and segments. Thus, enabling people to choose a car that suits their budget and requirements. The company understands the importance of cars to one's mobility. That is why, they provide car loans at the best rates. With the company, clients who have poor credit can easily get a zero down payment car loan.
About The Car Club
The Car Club offers the best quality pre-owned vehicles at reasonable rates. They make sure that each of their clients buys a safe, reliable car. The company takes immense pride in being Ottawa's premier auto financing dealership. Through the company, clients can get approved for a car loan even if they were turned down elsewhere.
Contact Details
The Car Club
330 Moodie Dr,
Ottawa, ON, K2H 8G3
Telephone: 343-312-6852
Website: https://www.thecarclub.ca/
Source :
The Car Club