Haney Door Service Offers Quality Garage Door Torsion Springs in Sacramento
Haney Door Service, a trusted garage door repair service company, offers garage door torsion springs and repair services in Sacramento, CA.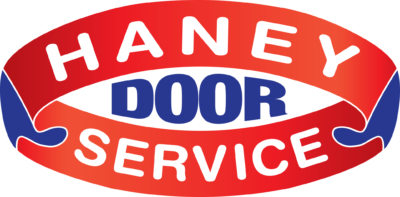 Press Release (ePRNews.com) - United States - Jul 02, 2022 - Garage doors are a major component of a home, and whenever they get faulty, homeowners should hire the services of trusted garage door repair companies. Haney Door Service is a family-owned garage door company based in Sacramento. The company is a veteran-inspired and Christian-based business with more than 70 years of experience in the industry. They are dedicated to offering personalized services and providing clients and customers with very affordable solutions. With their team of highly trained garage door experts, they offer a wide range of services. These include garage door installation, spring repair, roller repair, track repair, emergency garage door services, garage door opener repair, and garage door parts & accessories.
In response to an inquiry about their services, the spokesperson of Haney Door Service commented, "We are committed to providing clients and customers with professional garage door services and repairs. Since 1964, we have been providing residents in Sacramento with residential and commercial garage door services. Of course, we are a long-standing company in the area, but this does not mean that we are not conversant with the new trends and equipment in the garage door industry today. We are a company dedicated to employing innovative ideas, and we seek to improve our services at every point in time."
As a leading overhead door and garage door repair service in Roseville CA, Haney Door Service provides homeowners in the area with professional and reliable solutions for their garage door problems. They are well-experienced in matters involving sales, garage door installation for commercial and residential buildings, and other garage door services. Their excellence-driven approach makes them distinct from other garage door companies. Since the time they began operations, they have continued to provide superior services to customers and clients, which go beyond their expectations. Their garage door specialists are always readily available and accessible to provide customers with garage door services when they call.
The spokesperson added, "We always come prepared to deal with any garage door issue. Whether it is the occasional repair and maintenance service you need from us, you can trust us to provide you with outstanding results. We understand that garage doors may stop operating as they normally would, and this sometimes might require that we replace some parts or install another garage door for you. Regardless of what might be the case, you can rest assured that we will provide you with the best solutions at affordable rates. The needs of our customers are our priority, and we always make sure not to disappoint them."
Haney Door Service is recognized as one of the top garage repair companies in Roseville, CA. Customers can also buy garage door torsion springs in Sacramento from them.
About Haney Door Service:
Haney Door Service is a reputable garage door repair service company providing its services in Sacramento and Roseville, CA.
Contact Information:
Haney Door Service
2668 Mercantile Dr., Suite D
Rancho Cordova, CA 9574
Phone: (916) 534-4538
Website: https://haneydoor.com/
Source :
Haney Door Service