Haney Door Service Offers a Wide Range of Garage Doors and Repair Services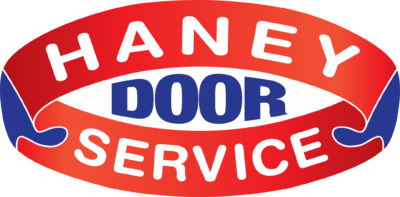 Press Release (ePRNews.com) - Rancho Cordova, CA - Jun 11, 2022 - For over 75 years, the Sacramento-based Haney Door Service has been providing garage door excellence to the local community. Operating 24/7, they're proud to have earned a reputation for comprehensive service that always puts their customers first. From garage door repair and replacements to installations and custom work, Haney Door does it all! If you need a new garage door or some repairs, Haney Door Service is here to help. They offer a wide range of residential and commercial garage doors, as well as repair services for all sorts of problems. No job is too big or too small for them. Haney Door Service also provides 24/7 emergency service, so if something goes wrong and you need help right away, Haney Door Service is here for you.
Founded in 1964 by Harold and Virginia Haney with just $700 and a truck, the company has continued to provide quality, affordable garage door solutions throughout the Sacramento valley. Over the past 50 years, Haney Door Service has become a trusted name in garage doors, and they are committed to providing excellent customer service for every client. Whether you're looking for a new garage door or need garage door repair in Elk Grove, CA on your current one, Haney Door Service is sure to help.
Want to contact a garage door repair company in Roseville, CA? Sacramento-area family-owned and operated business, Haney Door Service, is committed to providing the highest quality garage services to its clients. They are the premier professional company offering residential & commercial garage services to their clients in the Sacramento area. The company spokesperson said that they are dedicated to professionalism and customer satisfaction. They go above and beyond to ensure that each client is happy with the service they receive. Whether it's a new installation, repair, or replacement project, their team is here to help.
If you're looking for a reliable company for garage door repair in Sacramento, look no further than Haney Door Service. Haney Door Service offers a wide range of products and services to meet your needs, from commercial overhead doors and access systems to residential garage doors, openers, and accessories. Their team combines years of experience with a dedication to quality results, ensuring that you can count on them for all your door needs.
As a Clopay garage door dealer, Haney Door Service is proud to partner with America's most trusted garage door brand. Their team of experienced professionals are active members of the International Door Association and the Door and Access Systems Manufacturers Association, or DASMA, so you can trust that your garage door is in good hands. With a wide selection of durable, high-quality garage doors available, they're sure to have the perfect one for your home.
No matter what your needs are, Haney Door Service has the perfect garage door for you. With a wide variety of options to choose from, Haney Door Service can help you find the perfect garage door that will complement the style and architecture of your Sacramento home. From customized doors to pre-designed models, Haney Door Service has something for everyone. Plus, their Door Imagination System allows you to preview how different garage doors would look in your home. So, whether you're looking for a new garage door or just want some inspiration, Haney Door Service is here to help.
Contact Details
Haney Door Service
2668 Mercantile Dr., Suite D
Rancho Cordova, CA 95742
Telephone:(916) 534-4538
Website: https://haneydoor.com/
Source :
Haney Door Service