Haney Door Service Provides Excellent Garage Door Repair Services
Haney Door Service, a team of skilled and professional garage door technicians, offer excellent garage door repair services to people living in Carmichael, Roseville, and Sacramento.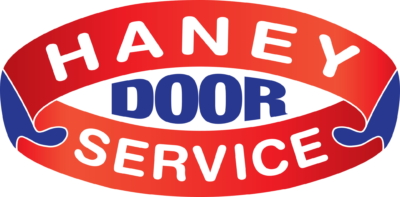 Press Release (ePRNews.com) - Rancho Cordova, CA - Nov 01, 2021 - Haney Door Service is a family-owned and Christian-based business that was founded by a veteran named Al-Harney in Sacramento. The company provides customized and affordable solutions for any garage door problem. Their ability to maintain a tradition of excellence in the garage door service industry has earned them a name among residential homeowners and commercial building owners. As a customer-centric service provider, their goal is to put the needs of customers first by making their satisfaction a priority, hence, they operate 24 hours a day and 7 days a week.
In response to a query about their services, the spokesperson of Haney Door Service commented, "We combine quality, state-of-the-art products with top-notch service to bring about consistent and professional results. We have also formed a partnership with the most trusted garage door brand in America known as Clopay. This is because they offer the most durable and high-quality garage doors that can be found in the industry".
Haney Door Service is a company that has been serving the city of Carmichael with outstanding garage door repair services since 1964. Their experience over the years has built for them the expertise required to fix and provide solutions for any type of garage door. Some of their services include comprehensive garage door tune-ups, safety inspections based on the schedule of customers, and garage door roller repair. Other services include garage door track repair, garage door preventive maintenance, and lots more. Those in need of garage door repair in Carmichael CA have Haney Door Service at their beck and call.
The spokesperson of Haney Door Service further commented, "We provide comprehensive and cost-effective solutions that will keep customers' garage doors in safe operational condition. Homes and businesses that want to change the looks of their environment with our beautiful and high-quality solutions need not look further, as our passionate employees will make sure that their expectations are fully met. We also have Spanish and English speaking staff, and as such, those customers who speak only one of the languages should not fret about not being able to communicate their requirements to us".
At Roseville, Haney Door Service also provides people with excellent door service solutions that turn first-timers into loyal and consistent customers. From sales to service and installation, they offer everything customers need for their residential and commercial garage doors. Their reputation of being the number one garage door repair company in Roseville is not in doubt, as they have the knowledge and experience to diagnose garage door problems correctly, and also provide long-lasting solutions. For a trusted garage door repair service in Roseville CA, those on the lookout can contact Haney Door Service.
About Haney Door Service:
Haney Door Service is a garage door company that serves people in the city of Sacramento. From their humble beginning in 1964 where they started with just a truck and $700, they have grown over the years to be a top-rated garage door repair company. Thus, people who require garage door repair in Sacramento CA can reach out to Haney Door Service.
Contact Information:
Haney Door Service.
2668 Mercantile Dr., Suite D
Rancho Cordova, CA 95742
Phone:(916) 534-4538
Lic #1063029
Website: https://www.haneydoor.com/
Source :
Haney Door Service