Haney Door Service Offers Canyon Ridge Modern Garage Doors, as well as provides wide-ranging Garage Door Repair Services in Carmichael, CA
Haney Door Service offers Canyon Ridge modern garage doors and a full variety of garage door repair services in Carmichael CA, which include garage door torsion springs, garage door track repair, and more.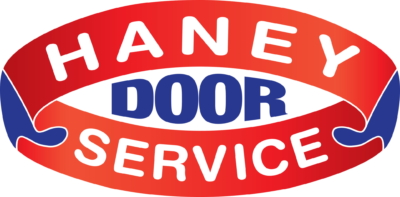 Press Release (ePRNews.com) - Rancho Cordova, CA - Jan 08, 2022 - Haney Door Service is an overhead door company founded by Al Haney with a specialization in the sales, installation, as well as repair of commercial and residential garage doors. The company's team offers 24-hour garage door services to homeowners and businesses in the Sacramento area. They are detail-oriented, and well-able to serve clients that speak English and the Spanish language. As a result of their ability to offer inexpensive quality garage door repair and installation solutions, they are recognized in the industry as a leading garage door company.
In response to a query, Haney Door Service's spokesperson commented, "Founded in 1964 and commencing operations with just $700 and a truck, we are today a renowned family-owned and certified garage door company. For more than 7 decades, Haney Door Service has been providing premium garage door services, and as authorized partners of Clopay®, we have been supplying thousands of customers with quality garage door products. By serving clients in the Sacramento metropolitan area on a 24/7 basis, we have gained the best online reputation in the area".
In Sacramento, CA, Haney Door Service makes provision of carriage house-style garage doors that are of great quality. These include the CANYON RIDGE® collection limited edition series, which are insulated carriage house garage doors with faux wood overlays. The design of carriage-style garage doors is ideal for traditional and contemporary homes. They enhance the aesthetics of a home, as well as add an appearance that redefines it. Carriage-style garage doors feature window inserts with quality designs, large handles, Clopay®'s Safe-T-Bracket safety feature, among others. Homeowners or businesses who want to know about Canyon Ridge modern garage door cost can reach out to Haney Door Service.
The spokesperson further added, "Acquiring a new garage door is an effective way to improve your home's appearance if you are building a new home or adding carriage house-style garage doors to your current home. They will increase the value of your home, improve energy efficiency, and augment its beauty for potential buyers. The aesthetics of carriage-style garage doors make them eye-catching, and the first option for many homeowners".
As a garage door company with much experience in the industry, Haney Door Service is a recognized professional when it comes to garage door tune-ups, repairs, parts, as well as new garage door installations. Their garage door repair services in Carmichael CA are one of the best, and customers can rest assured to receive these services at affordable costs.
About Haney Door Service:
Haney Door Service is a premier garage door company in Sacramento, CA. The company provides a comprehensive range of garage door services, including the sales of garage door products. People who are experiencing problems with garage door torsion springs in Sacramento can also contact Haney Door Service.
Contact Information:
Haney Door Service
2668 Mercantile Dr., Suite D,
Rancho Cordova, CA 95742.
Phone: (916) 534 4538
Website: https://www.haneydoor.com/
Source :
Haney Door Service